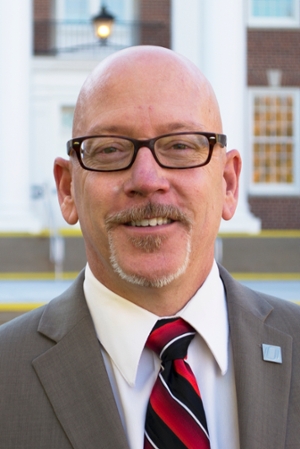 Dr. Joseph (Joe) Price
Administrative Coordinator, Master of Arts in Critical and Creative Thinking, Special Projects Director for the College
402.554.2545
---
email:
office:
Arts & Sciences Hall 206A
Additional Information
---
Education
PhD, Higher Education Leadership, University of Nebraska-Lincoln
MA, English, University of Nebraska Omaha
BA, English, Dana College
Research Interests
Research interests include interdisciplinary studies, (older) non-traditional students, gender equity, retention, and higher education governance.
Service Activities
Dr. Price has been actively involved in the UNO campus community since 1984. Since his full time assignment as coordinator in the Department of English in 1997, he as served on numerous departmental, college, university, and system-wide committees and has served as President of UNO's Staff Advisory Council.  
Dr. Price has also been involved in inclusion and diversity initiatives, serving as a co-chair for the Omaha chapter of the Gay, Lesbian, Straight Education Network (GLSEN) and sitting on that organization's National Advisory Committee. He has also served on College and campus-wide diversity and inclusion initiatives.
Currently, Dr. Price represents the College of Arts and Sciences on the university's Safety and Emergency Planning Committee and serves on both on university's Sustainability Committee and the university-wide Commencement Committee as the College's Commencement Coordinator.  Most recently, he served on the planning committee and acted as a major point person for the Vietnam War: Lessons and Legacies Symposium, held in October, 2016.
A Favorite Day at UNO
When asked what his favorite day at UNO was, Price said this:
"I have two favorite days--the first day of the fall semester and the day of spring commencement. I just love the energy of that first day, you can feel it in the air.  And as for spring commencement, my position allows me the unique opportunity to congratulate each of our College of Arts and Sciences graduates; they are so happy to finally achieve this important life milestone. They have not only achieved their own dreams, but for many of our first-generation students, they have achieved the dreams of their parents and grandparents as well.  It doesn't get much better than that."