UNO has a very distinct visual identity and it's important that it be carried through all communications pieces, including those created by campus colleges and departments.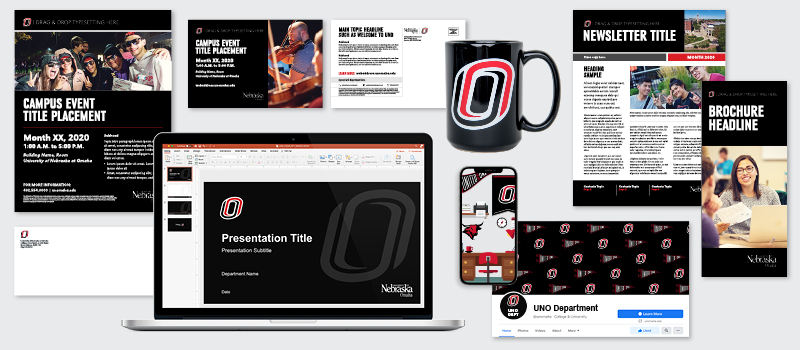 Templates have been provided to produce what you need and ensure consistency and accuracy with UNO's visual identity. The templates provide a starting point with UNO design elements and fonts added but remain flexible enough to add your own photos and copy. 
By using these templates, you are agreeing to use them in accordance with the standards outlined in the UNO Brand Guide.


---
Design Templates 
Design templates are created with Marq, an online templating tool for campus partners developing UNO-branded posters, brochures, digital signs, and other print and digital collateral. Each piece can be exported as a PDF and emailed to authorized printers for final production or as a PNG or JPEG for use on web and digital formats.
College communicators within each college and other department leads have access to the tool and may grant access to additional units as appropriate. UNO has a limited number of licenses, so please reach out to your communicator or department lead to request access to your unit's shared account.
For more information regarding Marq account leads, please contact Angie Kennedy, angiekennedy@unomaha.edu.
Basic Templates 
Basic templates are available for general communications materials.
Video Templates 
Video templates provide ready-made, standard graphics for UNO-branded video projects.
Download Library
Phone Backgrounds 
Click the image to download the file.