The Scott Scholars Living Learning Community (SSLLC) is comprised of students receiving the Walter Scott, Jr. Scholarship. This scholarship is the most prestigious scholarship extended by the University of Nebraska's Peter Kiewit Institute.
Scholars are chosen from the best and brightest students who are committed to life-long learning and prepared to contribute to society and the future of technology. Students learn in new ways, not only from dedicated faculty in the two colleges, UNL's College of Engineering and UNO's College of Information Science & Technology, but from business leaders dealing with practical challenges.
To support student growth, the SSLLC features a four-year leadership development program to develop students into leaders of character with the leadership, communication, and teamwork skills needed for successful careers in business and government.


Maverick Landing
The home base of Scott Scholars is Maverick Landing. Located on Scott Campus, this is the place where Scott Scholars connect and study.
Maverick Landing has become a hub for Scott Scholars to study—there are rooms that can be reserved for group work, and plenty of comfortable places to get together and study.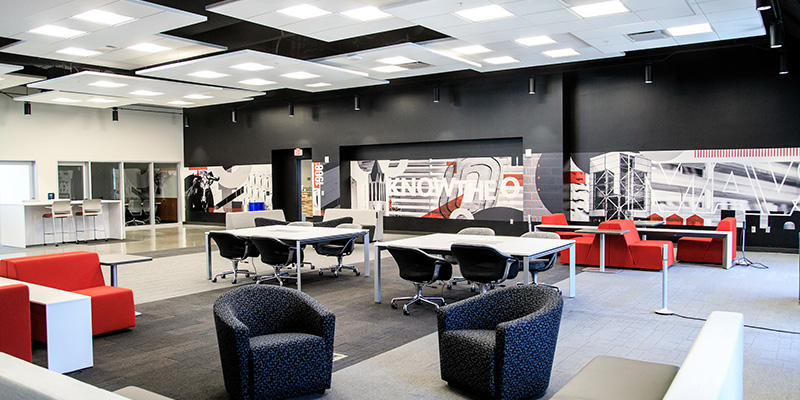 Scott Residence Hall
Scott Scholars live together in the Scott Residence Hall. Amenities include private bedrooms, a movie theater, and plenty of study spaces.
Learn more about Scott Hall.