In the Beginning: The Artist Samuel Bak
February 4 – June 4, 2023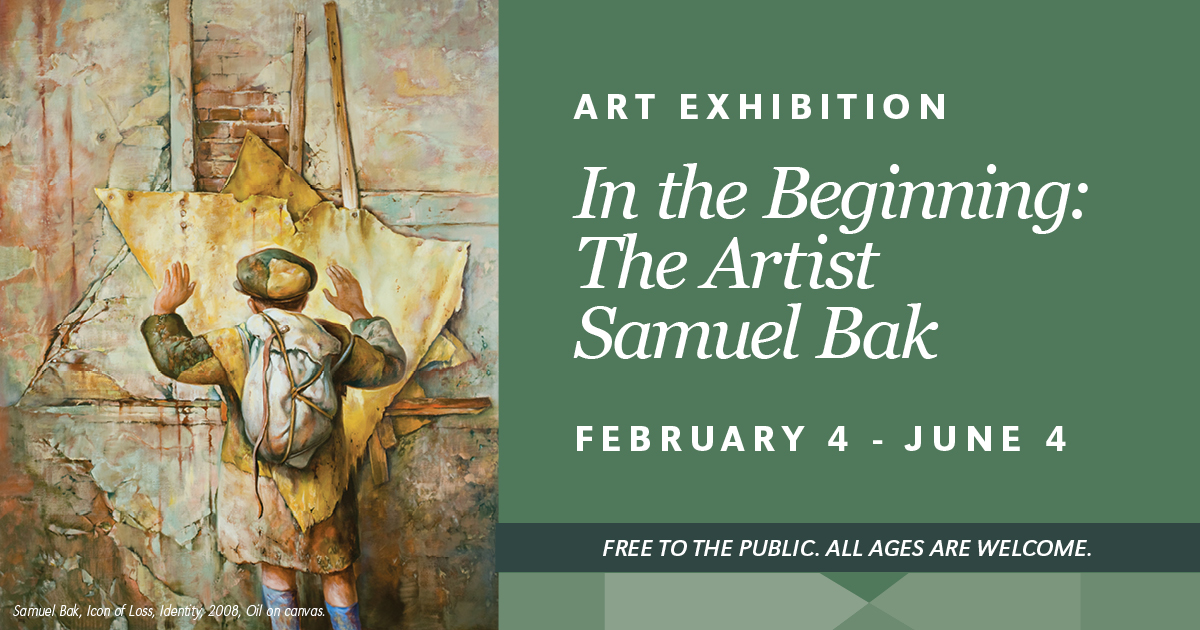 The inaugural exhibition, In the Beginning: The Artist Samuel Bak, offers a chronological and thematic selection of Bak's paintings and drawings from 1946 through 2022. The artist selected these works from the five hundred pieces he has gifted to the University to showcase the arc of his artistic career over eight decades.
The exhibition features watercolors and drawings done in the Vilna ghetto during the Nazi occupation of the city, abstract works from the sixties, and his renowned metaphysical paintings. Bak's work weaves together personal and Jewish histories through a series of layered metaphors to articulate an iconography of his Holocaust experience.
His art depicts a world destroyed, and yet provisionally pieced back together, preserving the memory of the twentieth-century ruination of Jewish life and culture by way of an artistic passion and precision that stubbornly announces the creativity of the human spirit. This exhibition is a testament to the artist's relentless wrestling with the legacy of the Holocaust and continued questioning of humankind's propensity to violence.