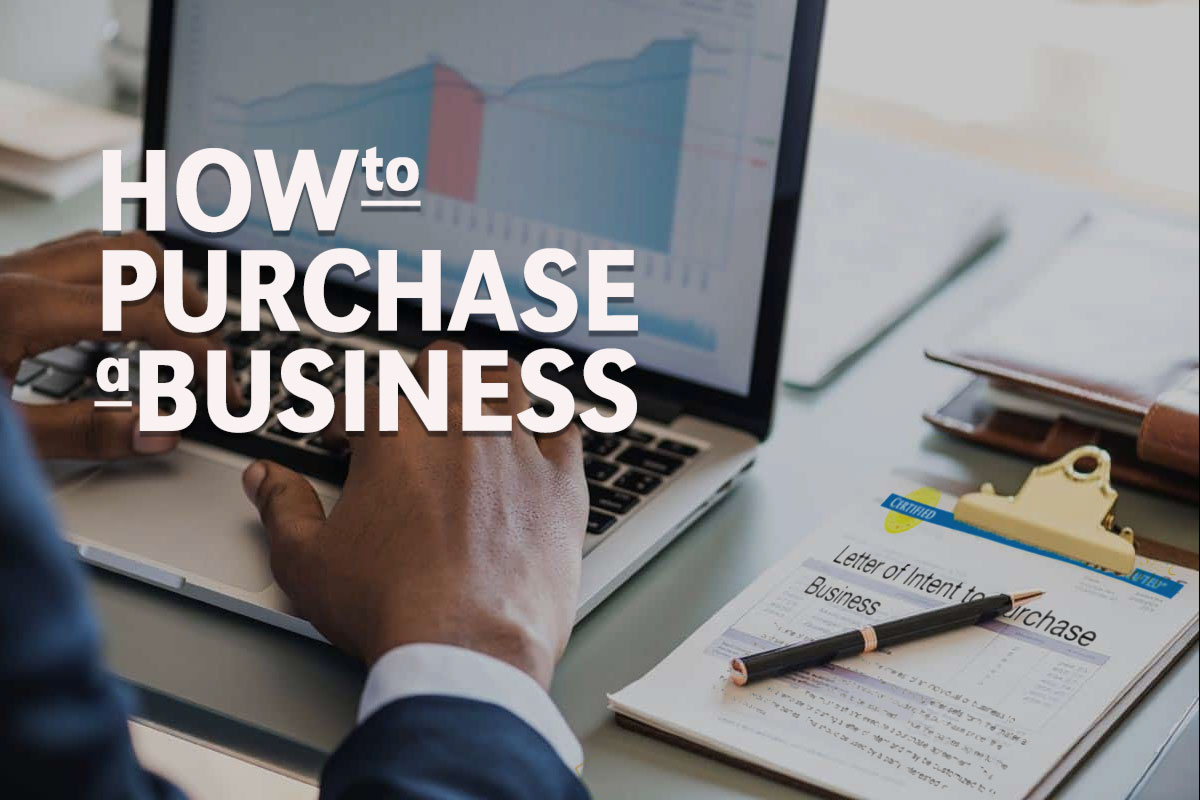 Thinking about purchasing a business, but not sure where to begin? NBDC has experience helping Nebraskans turn dreams of owning a business into reality. Start with the Steps provided by the SBA for aspiring business owners, then check out the resources we have curated for you. When you are ready, contact an NBDC consultant in your area to help you purchase your business.
Steps to Purchase A Business
I. Research
Consider what type of business is right for you based on your talents and available funds.
Review last 3-5 years' of the business' financial statements and tax returns.
Ask questions about performance – historical and future.
Check out guidance from SBA with more tips on things to consider when purchasing a business.
II. Obtain Professional Help
Legal counsel should review purchase agreement, other contracts.

Consider getting a business

valuation. NBDC can help. Check out information on BuySide below!
III. Prepare for Financing
Assess how much money you have available for a down payment and how much you will need to borrow from a bank.
Work with NBDC to prepare your business plan and financial projections for the bank.
IV. Get Appropriate Licenses and Permits
C

heck zoning regulations.

Check environmental regulations.
Check health department regulations for food service.
V. Get a certificate of clearance from the Nebraska Department of Revenue
Ensure the seller does not have unpaid taxes – you could be held liable for unpaid taxes owed by the business to the Nebraska Department of Revenue.

Fill out a tax clearance Application, Form 36 and file wit

h the Department of Revenue.
---
NBDC No Fee, Confidential Consulting

Develop a business plan including detailed financial projections
Refine your target market
Define your business goals
Structure the administrative and operational aspects of your business
Compare your financial estimates to industry standards
Conduct a cash flow analysis for your business
Complete a financing package using your financial data

BuySide Valuation Reports

Potential buyers need timely, reliable information to evaluate an opportunity, make an offer decision, negotiate purchase agreements, or apply for bank financing to support an acquisition.

To help potential buyers make informed decisions about a purchase price of a small business, NBDC offers credentialed summary business valuation reports at no cost.

Running Multiple Businesses

Already a business owner? Check out advice from experts on managing multiple businesses.

Articles About Purchasing

Infographic

How to Buy and Sell a Business: Buy Big and Cash Out by BizBuySell

Learn more about starting a business from NBDC's on-demand training modules.