Sultan's Kite Soars, Opens Second Location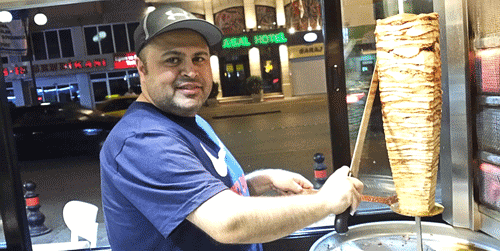 Assistance from the Nebraska Business Development Center (NBDC) in writing a business plan and assembling financial projections has enabled Sultan's Kite Mediterranean Grill to satisfy hungry customers at a second location in Lincoln.
"I went to a local bank to obtain a loan, and even though I was already in business, I didn't know how to write a business plan," says Sultan's Kite owner Sultan Attaie. "It's easy for me to say what I wanted to do, but the banks want it in writing. To get the help I needed, they recommended I contact NBDC."
The original Sultan's Kite, at 1311 East O Street, opened in 2010 and has been satisfying a growing number of customers with an enticing menu of Mediterranean and Middle Eastern foods, including some of Sultan's mother's recipes. The restaurant's specialties are an infusion of Afghan, Arabic and Greek cuisines. Open seven days a week, its close proximity to the University of Nebraska-Lincoln (UNL) campus keeps it open until 2:30 a.m. on weekends.
With the help of the consultants at NBDC, Attaie was able to complete his loan application and financial projections last fall, obtain the necessary financing, and open a second location in Lincoln at 7350 South 13th Street on March 1, 2018.
"The assistance I received was extremely helpful," Attaie says. "Planning and formulating the numbers has to be done very carefully. Things wound up looking much different on paper than they did in my head."
He says business at the second location has been growing steadily since opening. The new location has also meant additional hiring. Sultan's Kite has nearly doubled its staff of managers and full- and part-time workers to a total of 20 people.
Attaie, a 2004 graduate of UNL with a degree in management information systems (MIS), says he would recommend the consultants at NBDC because of their professionalism and "help in thinking the really important things through."