Metropolitan Area Planning Agency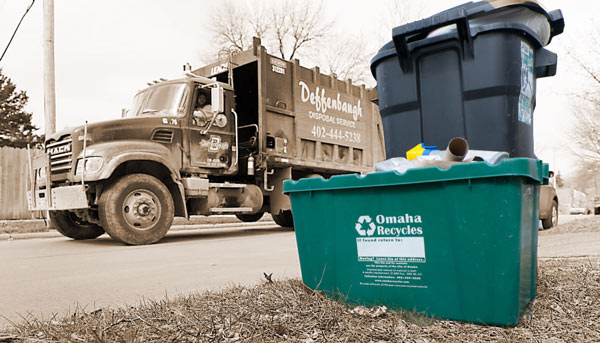 Technology Services Advance Collaborative Session
The Omaha-Council Bluffs Metropolitan Area Planning Agency (MAPA) wanted to bring together a large number of people for a regional planning session regarding solid waste disposal, so it called upon the technology services at the Nebraska Business Development Center to help facilitate the meeting.
MAPA has an ongoing responsibility to support the implementation of the Integrated Solid Waste Management Plan (ISWMP) adopted by governments of the Omaha area – done through the multi-stakeholder ISWMP Task Force. MAPA also leads the Heartland 2050 resource planning effort that overlaps the Task Force effort.
The Omaha wasteshed is the area that shares a common solid waste disposal system, or an appropriate area in which to develop a common materials management system. In order to better manage the infrastructure of the Omaha wasteshed, NBDC was hired by MAPA to facilitate a stakeholder session for the organization.
NBDC provided collaboration services through the use of ThinkTank software – a crowdsourcing support platform for ideation and prioritization using an anonymous format, says NBDC consultant Rick Yoder.
The event, held at Mammel Hall, brought together 46 participants representing more than 30 different organizations from the Omaha area including city officials, private industry, and nonprofit organizations. The purpose of the event was to collect input and ideas from stakeholders on the approach to the solid waste hierarchy, the roles and expectations of the community, and to prioritize actions steps moving forward.
Kent Holm, director of environmental services for Douglas County, says the ThinkTank software put to use by NBDC helped to accelerate the brainstorming and decision-making process.
"The ThinkTank tool allowed us to gather some good information," Holm says. "The software and other administrative services NBDC provided, such as participant invites and registration, and the auditorium at Mammel Hall all worked very well for us."
Yoder says the event allowed decision makers to communicate openly and effectively, and to be engaged throughout the process. Ninety-two percent of participants agreed that the technology accelerated and enhanced the outcome, he says. Additionally, 95 percent of the participants responded favorably when asked if other decisions or processes would benefit from this approach to align teams on a common objective.
"The event and the ThinkTank software that was employed resulted in a more valuable use of our time," Holm says. "The technology proved to be an eye-opener for many of the attendees."
Holm says he became familiar with NBDC services when he previously served as board director for the Nebraska Arborists Association. "I have become well aware of the programs they offer, and I have always felt comfortable about turning to NBDC with questions about small business development or other business issues," he says. "The consultants are very easy to work with, and have proved to be good resources for me and for the state."