Bringing New Tech to the World: NCITE Files Patent on Suspicious Activity Reporting Chatbot
In October, NCITE filed a patent for chatbot technology that aims to improve suspicious activity reporting. The patent is the culmination of years of work, representing a significant step forward in NCITE's efforts to transition its research into market-ready technologies.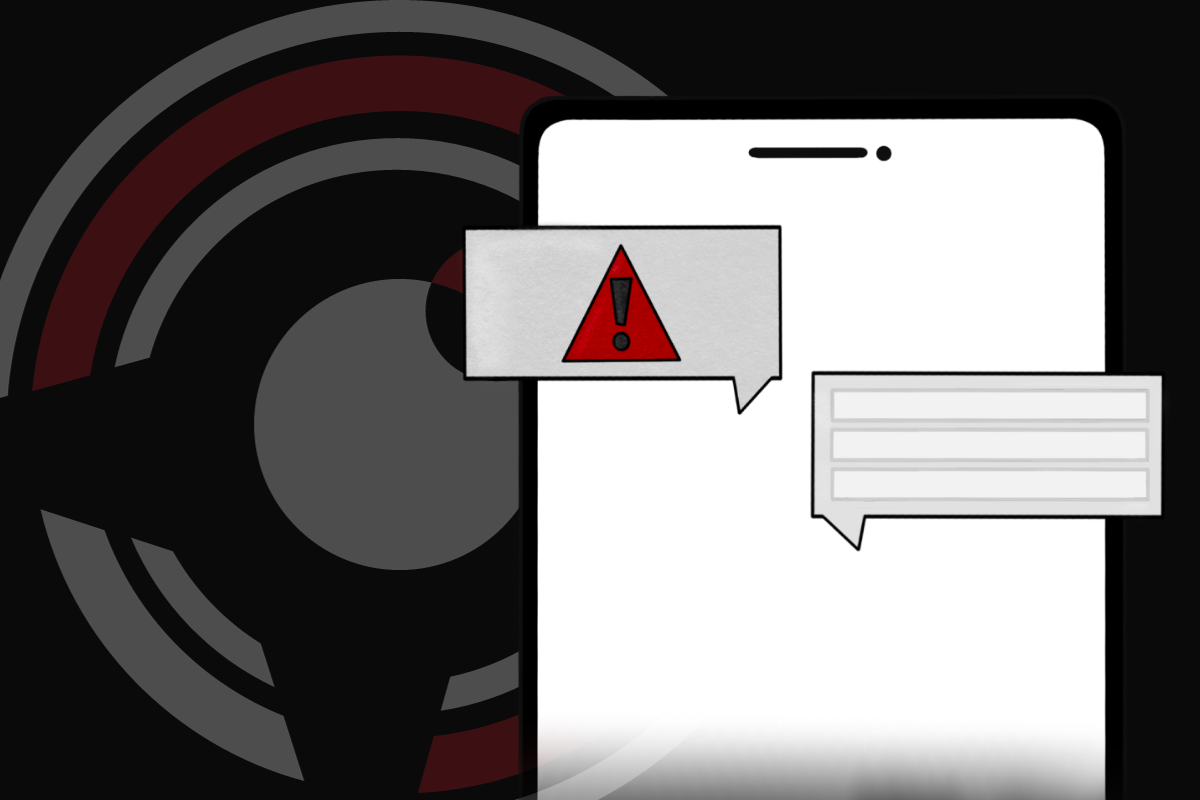 By Ben Battafarano
NCITE Student Communications Assistant
Suspicious activity is rarely as obvious as a shadowy figure running across a rooftop, balaclava-clad, with a sack of cash slung over one shoulder. Think along the lines of someone unloading a large truck into their home every Saturday at 3 a.m. Not a crime – but odd.
The question then becomes: When should you report something like this? And how?
In 2021, experts at the National Counterterrorism Innovation, Technology, and Education (NCITE) Center began developing chatbot technology to improve suspicious activity reporting. Led by NCITE researchers Joel Elson, Ph.D., and Erin Kearns, Ph.D., the chatbot is a program designed for utility and ease of use. It aims to solicit relevant and accurate information that enables authorities to better pursue reports of suspicious activity.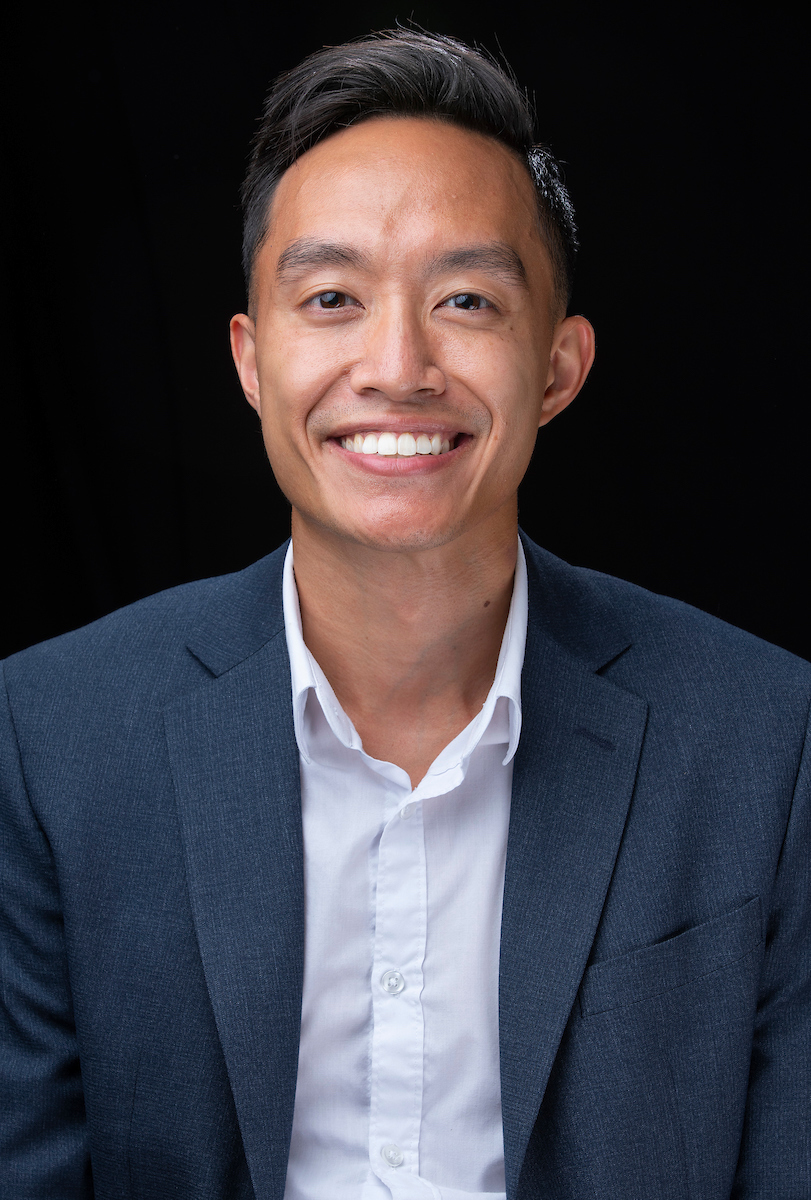 "The question is, how do we get people to buy into a system that they trust?" said Tin Nguyen, Ph.D., NCITE senior research associate and technology transition lead, who has overseen the commercialization of the chatbot. "Part of the goal of developing this chatbot is to get a technology out into the world that people feel safe reporting to in the comfort of their own headspace."
On Oct. 6, NCITE filed a full patent for its chatbot technology through UNeMed, the technology transfer and commercialization office of the University of Nebraska Medical Center (UNMC) and the University of Nebraska at Omaha (UNO). With patent approval, NCITE would be able to license and tailor the technology to agencies and businesses in the public and private sectors.
Bringing the Chatbot to Market
Current reporting methods by phone or online static forms are clunky, said Nguyen. Human error causes vital information to be missed, and many people feel uncomfortable speaking verbally about someone's suspicious behavior. Online forms ask overbroad questions (what happened?), require clicking through multiple pages, and sometimes route respondents toward categorization (burglary, assault), even though suspicious activity typically falls outside such obvious crimes.
NCITE's chatbot creates a responsive, conversational experience for users, collecting more consistent and comprehensive information for authorities to analyze.
The patent application is the culmination of eight months of collaboration between NCITE researchers, technology transition staff, and Tyler Scherr, UNeMed's licensing specialist.
While the patent filing was underway, NCITE also partnered with entrepreneurs from the FedTech Homeland Security Startup Studio, an accelerator that assists government partners in commercializing federally funded, mission-relevant inventions. The program pairs researchers and their inventions with early-experience entrepreneurs to identify and market applications for the inventions.
The NCITE team discovered the program through Dana Saft, NCITE's program manager at the U.S. Department of Homeland Security's Office of University Programs (OUP). After nominating the chatbot technology as a promising invention, the NCITE team was accepted into the Homeland Security Startup Studio by FedTech, which partners directly with the DHS Science and Technology Directorate (S&T) to bridge the gap from DHS-funded research and development of early-stage inventions to usable, real-world innovations.
"The goal now is not just to have a business plan, but to develop a sustainable business that results in the technology being used for the public good," said Nguyen.
Eliminating Barriers to Reporting
The chatbot is the brainchild of Kearns, NCITE's head of prevention research initiatives, and Elson, head of information science and technology research initiatives. Combining their expertise in criminology and human-to-computer trust, in 2021, the pair won a federal grant from the DHS Center for Prevention Programs and Partnerships (CP3) to examine barriers to threat reporting and develop technology to improve it.
People who witness suspicious activity often minimize it, Kearns said. They often think "'it's not a big deal, I don't want to waste law enforcement's time … I'm going to report this thing and Officer So-and-So is going to look at me like I'm an idiot.'"
"A chatbot can help to overcome some of these barriers that can't really be overcome in other ways," she said. "Without this technology, you can't get past the fact that some people just don't want to report to another human being."
Elson and Kearns were drawn together by the similarity of their Ph.D. dissertations, which focused on people's willingness to interact with technology and cooperate in counterterrorism reporting, respectively. They came up with the chatbot idea months before they officially started at NCITE in response to an inquiry from the Sarpy County Sheriff's Office and Awareity, an Omaha-based company focused on threat assessment and prevention. Both organizations are now community partners on the research component of the project.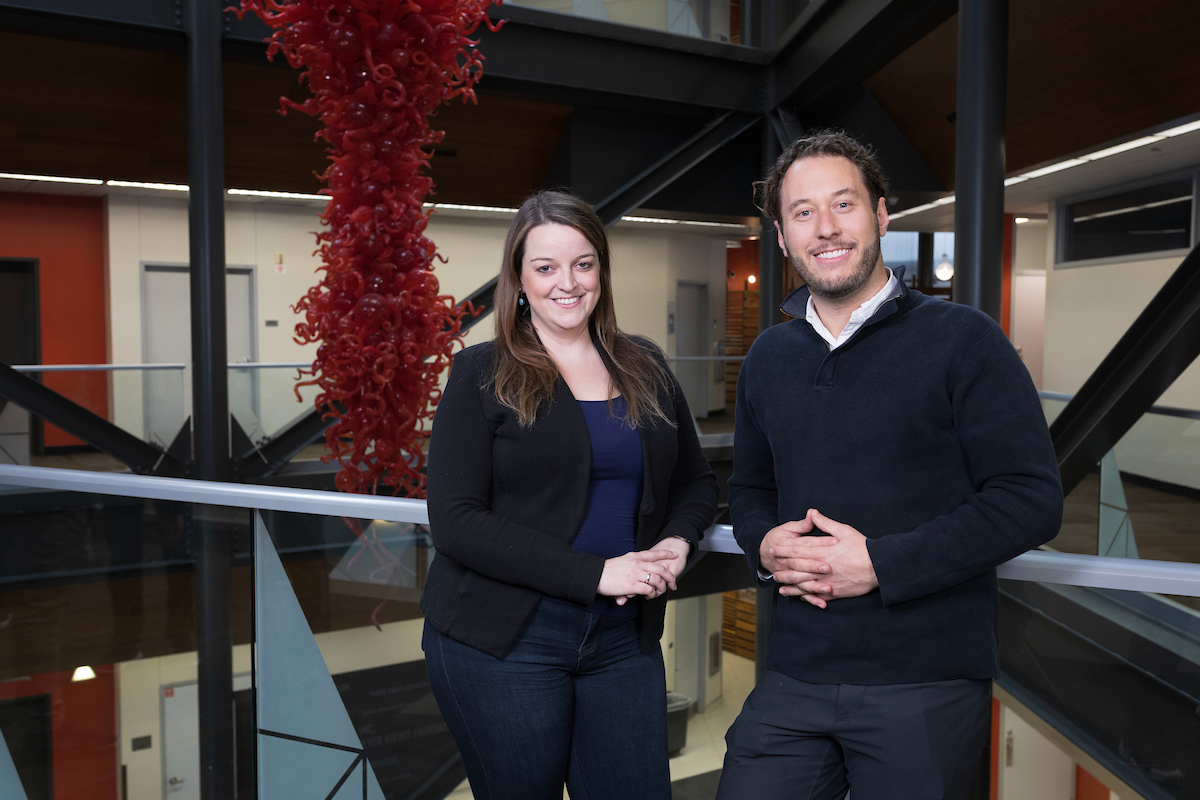 The team has also partnered with the RTI Innovation Advisors, a commercialization wing of the nonprofit Research Triangle Institute, to provide the initial market analysis of the chatbot to determine its potential for commercialization.
Working Toward a 'Moonshot' Goal
The FedTech accelerator has a two-stage process. In Phase 1, teams build an understanding of their inventions and viable markets for commercializing them. Starting in March, the NCITE team and the entrepreneurs attended weekly meetings to develop the chatbot's selling points and practice pitching the technology.
Then, the entrepreneurs progressed to Phase 2: the business plan and pitch development process. In July, the entrepreneurs delivered their pitches in Washington, D.C., to an audience of investors and DHS and community stakeholders, gauging their interest and adapting to their feedback.
"It was a great experience there," said Nguyen. "We learned a lot about the breadth of the technologies and inventions that DHS can pass their hands in."
NCITE was paired with two primary entrepreneurs who worked on the chatbot through the Homeland Security Startup Studio. Lisa London and Scott Lawler both work for companies that partner with the federal government. London is the CEO of Edifice Solutions, a design-build construction firm, and Lawler is the CEO of LP3, a cybersecurity company.
"As longtime federal contractors to U.S. homeland security and other intelligence agencies, we are honored to have the opportunity to bring the AI chatbot to maturity to address terrorism, targeted violence, and other threats," London said. "We believe that our technology solution will support safer communities and protect American citizens in the mission-critical security arena."
The chatbot team is currently pursuing intellectual property rights and exploring licensing options.
Obtaining patents is a notoriously arduous process. Patent offices must review troves of claims to determine whether proposed inventions are novel enough to merit intellectual property protection. The chatbot's foremost claim is that it is designed specifically to process and respond to threat reporting and related language, accounting for spelling errors and providing the option of anonymity.
Nguyen said that the team is primarily exploring counterterrorism and law enforcement-related applications. Their "moonshot" goal is to have the chatbot technology integrated into fusion centers – data-sharing hubs that collect and analyze threat-related information for federal and state law enforcement.
The chatbot also has the potential for application inside organizations to process workplace conduct complaints. In higher education, for example, it could be integrated into data management software to help process issues like student academic integrity violations and Title IX grievances. For now, the team intends to start with Nebraska law enforcement, schools, and universities.
The chatbot is currently in an option agreement, in which the researchers have an extendable three-month period to decide whether they want to go forward with licensure. Nguyen likens the process to partners "dating" and eventually deciding whether to get married.
"We're trying to figure out if this is going to be a harmonious and symbiotic partnership, and from there, we'll be able to know for certain whether or not we want to continue spinning this out into a business," said Nguyen.
Between meetings, training, and lectures, the entrepreneurs have routinely worked 20 hours a week on the chatbot outside of their day jobs. Nguyen acknowledged the entrepreneurs' dedication to the project.
"There's a lot of attrition for these entrepreneurial teams – it's a lot. People have families," said Nguyen. "They're strapped with other commitments, and they're still working hand-in-hand with us."
Commercialization: A Long-Term Strategy
Nguyen credits former NCITE research commercialization manager Deanna Marcelino for streamlining the process. Marcelino has worked with both the Nebraska Business Development Center and NU Connections, a University of Nebraska system organization that brings together researchers and Nebraska businesses. She has since transitioned to work at UNO's Office of Research and Creative Activity.
"She is kind of like a focal point that connects a lot of folks within the university," said Nguyen. "She played a huge hand in helping us get to the point where we are."
Product innovation is part of NCITE's long-term development plan as it works toward long-term sustainability after its initial 10-year cooperative agreement from DHS ends in 2030.
"Tech transition is important to our call to create tools that can be used to keep Americans safe," said NCITE Director Gina Ligon, Ph.D. "The chatbot project exemplifies NCITE's interdisciplinary approach — IT innovation, criminology, I-O psychology, and more – at work."
For Nguyen, filing the patent is just the beginning.
"My hope is that we can keep this university-entrepreneurial partnership going for a long while. When it comes to public safety and national security, tech tools must be well-designed and well-researched before they can be deployed," he said. "However, these tools also require revenue and funds for continued maintenance, use, and operability – that means the business side is also essential. If we work carefully, we'd like to strike a balance where revenue generated in some market segments allows us to provide low-cost reporting tools for underserved communities that have limited threat reporting options."