NCITE increases funding agreement with DHS, adds $25 million to ceiling
NCITE has finalized a new agreement with the Department of Homeland Security that raises the ceiling of its Basic Ordering Agreement (BOA) to $35 million. The funding allows DHS to issue projects that meet its immediate priorities.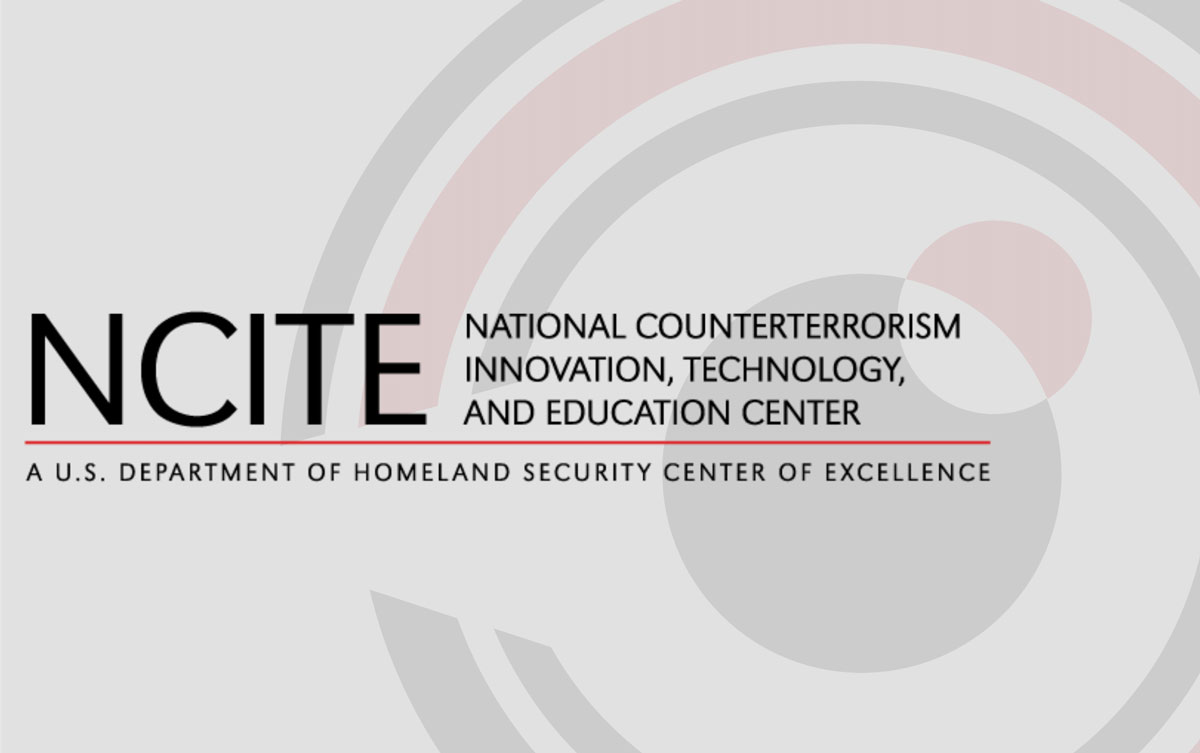 NCITE has finalized a new agreement with the U.S. Department of Homeland Security (DHS) that will allow the federal government to spend $25 million more for NCITE research.
The deal raises the ceiling of NCITE's Basic Ordering Agreement (BOA) with DHS to $35 million, up from $10 million. The original ceiling had been $5 million.
"This agreement demonstrates NCITE's growing reputation as the nation's premier provider of counterterrorism research and workforce development programs," said Gina Ligon, NCITE director. "By increasing the limit of NCITE's award funding, our government stakeholders have communicated that they've found real value in the work we've done and are committed to funding more of it through continued investment in our expert researchers and their innovative projects with students."
This change in available funding allows DHS to issue projects that meet its immediate priorities in understanding and responding to the evolving threat landscape. Other agencies can also seek NCITE's assistance by directing funding through this federal vehicle.
The award, issued by the Office of University Programs (OUP) within DHS' Science and Technology Directorate (S&T), is an additional funding mechanism, and it complements the work in the 10-year, $36.5 million cooperative agreement with DHS that established NCITE in 2020 as a Center of Excellence at the University of Nebraska at Omaha (UNO). NCITE now includes more than 60 academics at 26 academic institutions.
"NCITE has established itself as a valuable resource for the department and our components," said Dana Saft, S&T OUP program manager. "This updated agreement is an example of DHS' continued faith in the critical, relevant work that the center is producing."
NCITE's projects funded under this agreement are headed by UNO-based faculty researchers that also serve as senior leaders with the center. Three NCITE research projects are currently funded under the agreement. They are:
Combating Terrorist Use of Explosives in the U.S.
Led by Austin Doctor, NCITE head of counterterrorism research initiatives and assistant professor of political science at UNO, this $1 million project aims to develop a comprehensive report that will outline the current threat posed by improvised explosive devices (IEDs) and identify priorities for countering them.
The new report will build on a 2008 document, "Research Challenges in Combating Terrorist Use of Explosives in the United States," which has long served as a landmark resource in the field. The updated report will outline the changes to the IED threat landscape over the past 15 years to help government agencies and other stakeholders determine roles and priorities in developing counter-IED measures for the next decade-plus.
"It is a privilege to lead this project and support those in the mission community working tirelessly to combat terrorist use of explosives in the United States," Doctor said. "At NCITE, we provide rigorous, innovative, and interdisciplinary insights into emerging threats to national and homeland security. This project is an exciting opportunity to do exactly that."
NCITE is partnering with the National Strategic Research Institute (NSRI) at the University of Nebraska on the project. NSRI is an established Department of Defense University Affiliated Research Center (UARC), which offers unique experience and capability in the countering IED mission space with an array of subject matter expert contacts across the federal government.
UNO is the only university in the U.S. with both a DHS-funded Center of Excellence and access to a UARC — a force-multiplying relationship to meet government needs.
"NSRI has provided extensive training with both the Department of Homeland Security and the U.S. military in the area of improvised explosives," said Daniel Polanski, NSRI deputy director for field operations and training. "This puts us in a unique position to be able to collaborate with NCITE on this project and, ultimately, the report we help deliver will drive research, development, training, and exercise planning that can serve the responding community for the next decade."
Evaluating Terrorism and Targeted Violence Prevention Programs
This project, led by Matthew Allen, NCITE's head of business strategy and assistant professor of management at UNO, is evaluating the effectiveness of DHS state, local, tribal, and territorial terrorism and targeted violence prevention programs.
Since 2015, DHS has spent tens of millions of dollars on programs aimed at helping local communities, nonprofits, and institutions of higher education prevent targeted violence and terrorism. These programs are administered through DHS' Center for Prevention Programs and Partnerships (CP3).
NCITE's three-year, $4.5 million project will study the effectiveness of these programs, developing standardized evaluative criteria and creating an evaluation toolbox so that DHS can better understand these programs and measure the impact these programs have had since they've been active.
"DHS invests a lot of resources into prevention programs, and it's a critical part of their strategy to combat violence in the U.S.," Allen said. "This project will help ensure these programs are effective and sustainable in meeting their goals."
The project pulls together some of the leading experts in program evaluation, with partners at the North Carolina-based Research Triangle Institute (RTI) International and the Public Policy Center in Lincoln, Nebraska.
Establishing Best Practices for Threat Assessment Measurement and Models
Experts in terrorism and targeted violence around the world have noticed an increase in the acceptance of radical messaging and growing membership in extremist groups.
This project, led by Sam Hunter, NCITE's head of strategic operations and professor of industrial and organizational psychology at UNO, aims to address the problem by developing materials that outline best practices for prevention and intervention. The research team is creating these by focusing on four key research pillars:
Lessons from allies in the U.K.
Lessons from state and local law enforcement
Assessing insider threats
Identification and assessment of novel and emerging threats
The project also seeks to enhance current safety and security trainings by evaluating how human behavior can positively impact different threat scenarios.
"There is much to be learned by studying how communities and organizations in the U.S. and abroad are tackling the broad problem of extremist violence," Hunter said. "There is a considerable need for this work. It's an honor to be part of such a talented research team dedicated to making our world safer."
The project, initially funded for $3.5 million, received a budget increase from DHS, raising its total to $4.7 million. It also involves the work of research partners at RTI International.
---
ABOUT NCITE
The National Counterterrorism Innovation, Technology, and Education Center, or NCITE, is a federally funded research consortium focused on counterterrorism and terrorism and targeted violence prevention. Based at the University of Nebraska at Omaha, NCITE includes 60+ researchers at 26 academic partners from the U.S. and Europe.
ABOUT NSRI
Through the National Strategic Research Institute at the University of Nebraska leading scientists deliver innovative national security research, technology, product and strategy development, training and exercises, and subject matter expertise to the Department of Defense and other federal agencies. One of only 14 DOD-designated University Affiliated Research Centers in the country, NSRI is sponsored by U.S. Strategic Command and works to ensure the United States' safety and preparedness against increasingly sophisticated threats. Read about our mission.
ABOUT UNO
Located in one of America's best cities to live, work and learn, the University of Nebraska at Omaha (UNO) is Nebraska's premier metropolitan university. With more than 15,000 students enrolled in 200-plus programs of study, UNO is recognized nationally for its online education, graduate education, military friendliness, and community engagement efforts. Founded in 1908, UNO has served learners of all backgrounds for more than 100 years and is dedicated to another century of excellence both in the classroom and in the community.