Protecting Healthcare Workers: A Resource on Doxing
Physicians and other healthcare workers are increasingly finding themselves the targets of doxing. This resource includes tips for how they can protect themselves.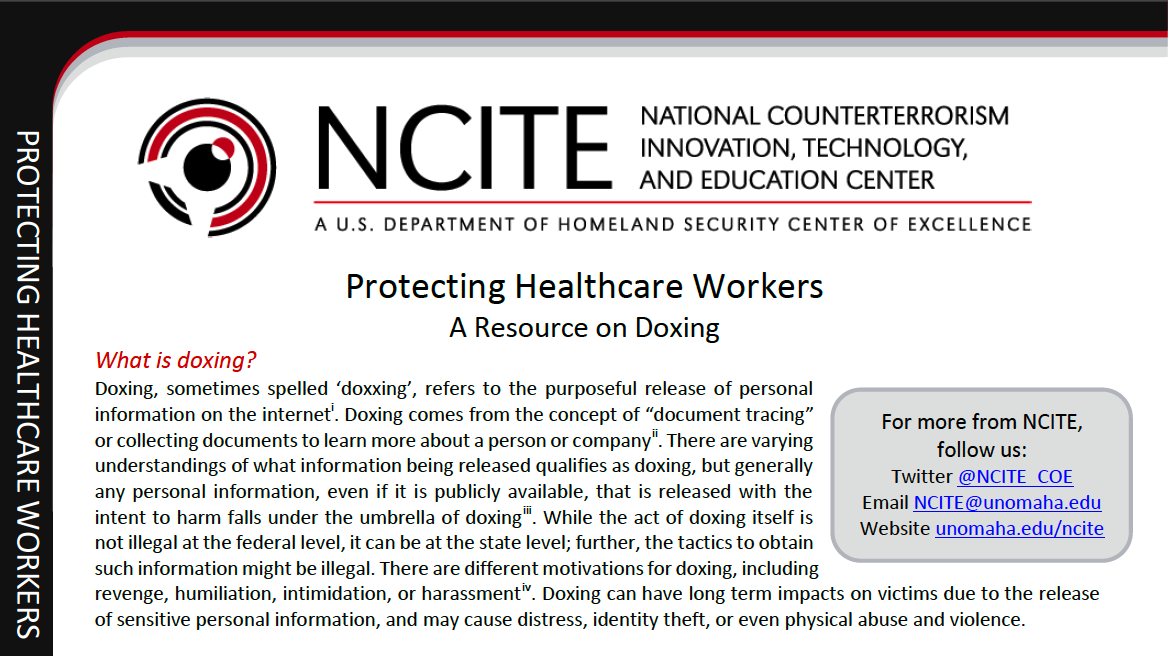 Doxing, sometimes spelled 'doxxing', refers to the purposeful release of personal information on the internet. There are varying understandings of what qualifies as doxing, but generally, any personal information that is released with the intent to harm falls under the umbrella of doxing.
Recently, p­hysicians have been the target of doxing due to increased focus on healthcare during prominent events such as the COVID-19 pandemic. After the recent Dobbs v. Jackson case and the implementation of abortion restrictions in a number of states, doctors and clinics who provide the procedure have been the target of doxing campaigns. Physicians who provide gender-affirming care are also at the center of doxing campaigns.
NCITE has compiled the following document outlining steps healthcare workers can take to protect themselves.