How NCITE helped CWMD
When DHS needs help, NCITE and COEs can provide it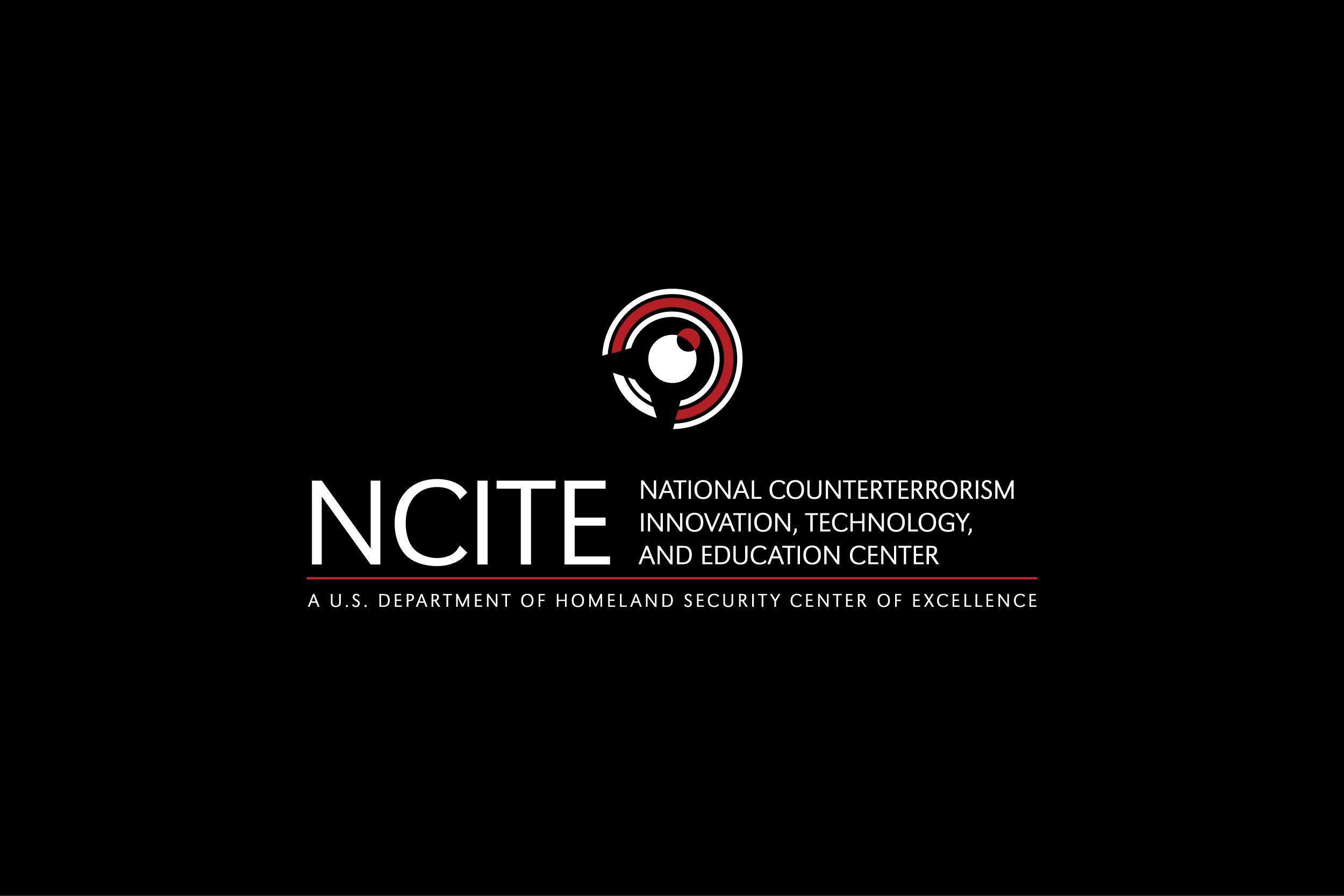 John Waters needed information. NCITE could get it.
Waters, deputy assistant secretary at the DHS Office of Countering Weapons of Mass Destruction (CWMD), had a threat assessment report coming due. An analyst in his office needed to know which terrorist or violent extremist groups could get their hands on weapons of mass destruction, what those weapons might be, and whether or when they might use them. And he needed to know this quickly to paint an accurate picture of current threats.
Gina Ligon, director of the DHS academic Center of Excellence on counterterrorism studies, had access to some of the best research and researchers on the subject. The two, united by the DHS mission and their shared home state of Nebraska, connected. Waters asked for help. Ligon provided it, tapping two terrorism researchers she'd mentored at the University of Nebraska at Omaha and a colleague who she knew was doing work for the U.S. Special Operations Command on this area.
Within 10 days, the CWMD analyst in Waters' office had a clear and succinct NCITE-produced document outlining the who, what, and when terrorists or violent extremists might deploy a dreaded weapon of mass destruction. The document also raised trend alerts and proposed some areas of further attention. 
For example, the report identified Salafi-jihadist-inspired extremists as historically the individuals most inclined to pursue a WMD capability while adding that DHS should monitor trends showing racially and ethnically motivated terrorists (REMTs) such as white supremacists and anti-government extremists. Left-wing extremists (LWEs), the NCITE report pointed out, tend to use property destruction techniques and are most likely to use incendiary devices that the CWMD office classifies as a Weapon of Mass Effect. Given that a recent graduate of UNO had recently published on the arson use by such LWEs, NCITE was able to quickly reach out to gain his support on the project.  
The NCITE report also cautioned analysts to watch for the release of federally incarcerated extremists and REMTs who might adopt apocalyptic narratives such as strains of conspiracies promoted by QAnon, making them more inclined to pursue a WMD.
Not only did NCITE provide information, it also showed the value of a DHS Center of Excellence (COE).
Homeland Security uses its network of COEs as a form of research and development for tools to help frontline workers do their jobs better and keep Americans safe. NCITE can help in several ways: yearlong projects with established areas of focus funded in advance; new research questions that arise and can be tackled like this CWMD reach-back request; and through collaborations and partnerships with global and national organizations.
The role of NCITE is to create conditions to allow academics to work directly for our homeland security professionals on meaningful problems.
- Gina Ligon, NCITE director
Waters said some of his colleagues at the CWMD office didn't realize an academic partner like NCITE could turn an information request so quickly. That NCITE jumped on the request and executed it so fast serves an important need.
"Like any federal government organization or office, we are responding to a crisis all the time, it seems," said Waters. "That puts us in a high state of attention and responsiveness but doesn't allow us the time to delve deeply into issues that aren't on the dashboard every day."
Waters knows how to find things out. The Nebraska native is a U.S. Naval Academy graduate, a former Marine Corps intelligence officer who served in Afghanistan and Iraq and an attorney who, until his September appointment, was serving in one of Omaha's establishment law firms.
Now he's helping lead a relatively new DHS component. The Countering Weapons of Mass Destruction office was formed in 2018 after Congress amended the Homeland Security Act to reorganize how the nation monitors chemical, biological, radiological, and nuclear weapons threats. Waters was appointed to his position in September.
Understanding the interest, capacity, and likelihood of terrorists or violent extremists in using weapons of mass destruction required scholarship, he said.  
"This isn't something we had the time or access to data to perform ourselves," he said.
He and Ligon had met in person this fall, and he thought of the NCITE Center instantly.
"Not only does she have the students, but she also has the consortium across the country," he said. 
Ligon tapped Michael Logan, an assistant professor of criminology at Kennesaw State University, and Clara Braun, a doctoral student in criminology serving as NCITE research theme lead assistant. Both have ties to UNO: Logan completed his criminology doctoral work here, and Braun is a current criminology student. Both had worked intensely with Ligon on data sets involving terrorist and violent extremist organizations.
Because they previously had worked on white papers for the U.S. Department of Defense, they were familiar with quick-turn requests.
"Gina instilled in me the ability to answer questions the government and these senior officials have," Logan said.
He credited the ability of Ligon and her NCITE and UNO colleague Doug Derrick with forming strong personal relationships with academic partners that help them quickly and creatively assist policymakers and government groups.
"I see my job as finding the best counterterrorism researchers in the country for DHS," Ligon said. "Plus, the role of NCITE is to create conditions to allow academics to work directly for our homeland security professionals on meaningful problems."
Because of her role, Ligon know that Gary Ackerman was doing a project related to countering weapons of mass destruction and terrorists' use of biological hazards. Ackerman is a University of Albany-based investigator for a different COE, the Center for Accelerating Operational Efficiency (CAOE) at Arizona State University.
Ligon reached out to Ackerman for his latest research in this area and hopes that NCITE and CAOE can collaborate in the future to further support the Office of Countering Weapons of Mass Destruction in coming years. Waters said he was pleased by the quick work of NCITE. He said he appreciated the eagerness to help. 
NCITE benefits too – now a member of the CWMD office sits on NCITE's board.