Q&A with Mapping Militants Creators Martha Crenshaw and Iris Malone
published: 2020/10/06
contact: NCITE Communications

A pair of researchers — Martha Crenshaw at Stanford and Iris Malone at George Washington — is looking at group-level threats and how machines can assist in learning about and mitigating this threat environment. Mapping Militants is one of their tools.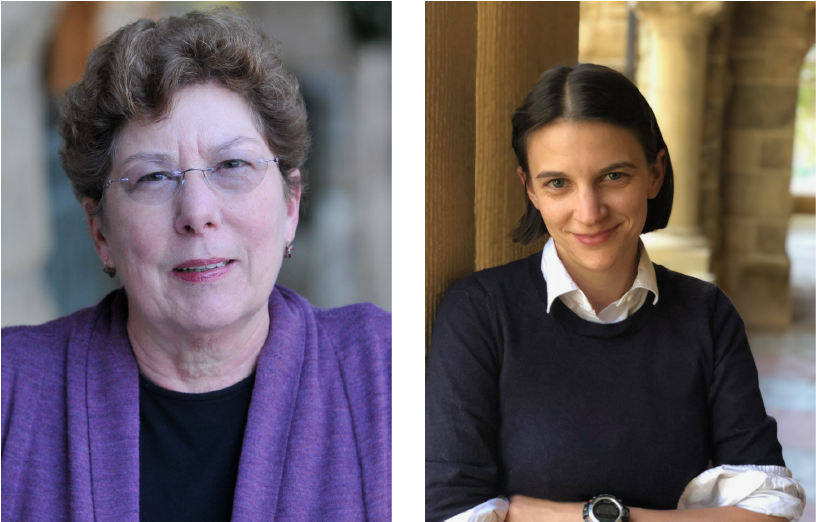 What drives you to do this work?
In some ways, it's never been more important to study terrorism. From the 1970s to the 1990s, the United States experienced different kinds of domestic terrorism — from left-wing student activists, Puerto Rican separatists, anti-Castro Cubans, and far-right militias. After 2001, the focus shifted outwards to combat global terrorist threats like Al Qaeda and subsequently the Islamic State. Now domestic terrorism is again rising on the national security agenda.  Globalization, the internet, social media, and other technological advances enable terrorist threats to proliferate rapidly and evolve in unexpected ways. In this volatile situation, the U.S. faces simultaneous adversaries, but government analysts have limited time and resources to detect and formulate a response to each one.  We hope to assist in establishing priorities and analyzing future trajectories.  We are committed to research that is policy-relevant and timely as well as cutting-edge.
Why study this?
Multi-actor threat environments are tough to navigate, especially when emerging threats do not display any overt warning signs.  While this problem is well-known, especially in civil war settings, similar attention has not been paid to the problem in the context of domestic violent extremism and transnational terrorist threats. We hope to develop a framework that addresses these gaps.
In particular, we are interested in how different types of organizational dynamics and inter-group relationships affect threat potential.  For example, how do organizational factors affect the frequency of violent attacks, their lethality, their targets, and the lifespan of violent extremist groups?
Further, the explosion of big data over the last decade has been both a blessing and a curse. On the one hand, it provides more open-source information than ever before.  On the other hand, the amount of data outpaces what a human analyst can feasibly study. Machine learning has become a well-established means of artificial intelligence to navigate this abundance of information.  We will also leverage sophisticated techniques for displaying data so that it is comprehensible and accessible.
Why is your work particularly relevant to our time right now?
As noted above, the U.S. faces multiple simultaneous threats, domestic and foreign.  In addition to the continuing danger from violent jihadist extremists, domestic terrorism is on the rise.
The complexity of this growing threat makes it critical to continuously update our analysis of extremist groups and their interactions and to track their activities over a long period of time in order to gain historical perspective as well as contemporary understanding.
Most terrorist groups are strategic actors with defined goals and methods of operation.  We research and write in-depth case studies of the most important groups.  These groups also exist within a dynamic conflict system and are compelled to build relationships ­— whether cooperative or antagonistic ­— with other actors in the conflict. Documenting these relationships is also crucial for understanding the behavior of militant organizations and how they react to strategic changes in their environment.
Understanding these interactions can help us better understand what types of terrorist threats are most likely to emerge in the future. For example, we can help contextualize contemporary trends in far-right extremism by thinking about historical terrorist dynamics. In the 1980s and 1990s, far-right terrorist groups throughout the world grew as a reaction to the far-left terrorist groups of the 1970s. We may see similarities in today's turbulent political scene. 
Martha Crenshaw is a veteran at terrorism research. She is a senior fellow at the Freeman Spogli Institute for International Studies, emerita, at the Center for International Security and Cooperation at Stanford. She is also a professor of government emerita at Wesleyan University, and she was one of the founders of the University of Maryland's National Consortium for the Study of Terrorism and Responses to Terrorism (START).
Iris Malone is an assistant professor of political science and international affairs at the George Washington University Elliott School of International Affairs.