A two-week intensive program for women university administrators from the South and Central Asia.
Welcome to the Women in University Administration from South and Central Asia program. The University of Nebraska at Omaha (UNO) is honored to offer this program from the U.S. Department of State.
Our goal is to make this one of the most rewarding and challenging experiences of your lifetime. Through a two-week intensive exchange program, UNO will provide women working in university administration from South and Central Asia an academic and cultural experience that will include classroom and practical job shadowing experiences.
The program will teach participants about international standards and best practices in university administration, assist them in overcoming professional hurdles, and cultivate an awareness of the history and evolution of women's leadership in the U.S.
Program Overview provides more details about the program, program staff, and tentative program schedule. You can also find more information about Omaha & Campus Life.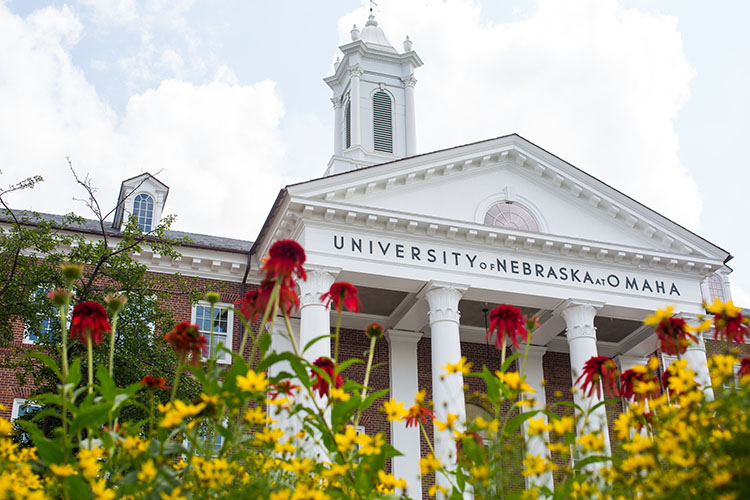 UNO Arts & Sciences building, home of International Studies & Programs.