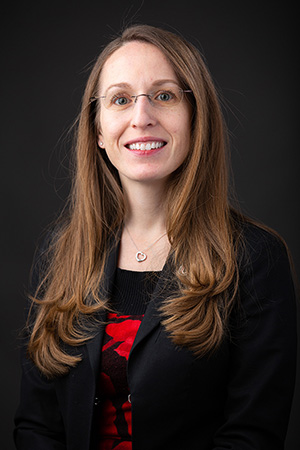 Julie Blaskewicz Boron, Ph.D.
Associate Dean, Graduate Studies; Doctoral Program Chair; Leo Missinne Professor of Gerontology
Gerontology, Professor
---
email:
office phone:
department phone:
office hours:
EAB 203 , CPACS 210L
note:
This profile is pulling in data from Digital Measures. Postings on personal websites or social media do not indicate that the individual is speaking on behalf of UNO.
General Information
Biography
Julie Blaskewicz Boron earned her masters and doctoral degrees from the Department of Human Development and Family Studies at The Pennsylvania State University. As a NIA predoctoral trainee under the supervision of Drs. Sherry Willis and K. Warner Schaie she focused on individual predictors of differential trajectories of cognitive change in adults from the Seattle Longitudinal Study. Her NIA postdoctoral fellowship focused on Cognitive Aging at The Georgia Institute of Technology where she collaborated with Dr. Wendy Rogers, director of the Human Factors and Aging Lab, and the late Dr. Fredda Blanchard Fields, an expert in social cognition. Before joining the UNO Department of Gerontology, Dr. Boron was an associate professor in the Department of Psychology at Youngstown State University. At UNO, Dr. Boron serves as the Doctoral Program Chair, and actively involves students of all levels in her research. She has an adjunct appointment in the Department of Biomechanics. As a result of her work, Julie has been recognized as a fellow of the Gerontological Society of America (FGSA). She also serves on the APA Division 20 Executive Committee.
Teaching Interests
Graduate Seminar in Aging and Human Behavior Psychology of Adult Development and AgingMental Health and AgingCognitive Aging
Research Interests
As the director of the CAPACITY Lab, my students and I focus on understanding how to help adults of all ages achieve and maintain their cognitive and physical capacity so that they can experience high quality of life and independent lifestyles. This is with the understanding that each person is different in terms of their capabilities and goals.To achieve this, I focus on person-level characteristics associated with variability in cognitive, physical, and behavioral resilience and change in individuals and couples throughout adulthood. This highlights that as individuals we influence and are influenced by other people. My work has investigated differential longitudinal trajectories of cognitive change in adults, and person-level indicators of change, such as personality, cognitive training, gait, and health behaviors, such as alcohol consumption, physical activity, chronic disease, and eating behaviors. I have also investigated the impact of cognitive and behavioral interventions in older adults, and the impact on everyday problem solving and functioning.My research includes use of both primary and secondary data, as well as descriptive, experimental, and intervention methodology. I collaborate with other researchers across the UN system, as well as at other universities. Recent work has focused on physical activity, gait variability, BMI, food choices and cognitive functioning. In addition, I have an ongoing series of studies focused on cognitive and physical performance and resilience during high cognitive load situations in everyday life, and the integration of technology to support medication adherence and improve quality of life in aging individuals and caregivers of aging individuals.