We Will Help With Required Internships
The Emergency Management & Disaster Science program includes completing a credit-bearing internship, EMGT 4200 (3 credit hours). The internship/course is designed to provide direct, real-work experience in the emergency management field for selected students.
Students will be selected following formal job placement procedures and screening by Emergency Management Faculty and the participating organization.
Exciting news: as of summer, 2023, we have new internship opportunities with local organizations and businesses including Omaha Henry Doorly Zoo.
Internship Questions: Meet up with Minsoo Goo,
M.S.Ed.,
Academic & Career Advisor II. mgoo@unomaha.edu
Student intern spotlights:
Meet Jack Gordon, Intern with the Nebraska Emergency Management Agency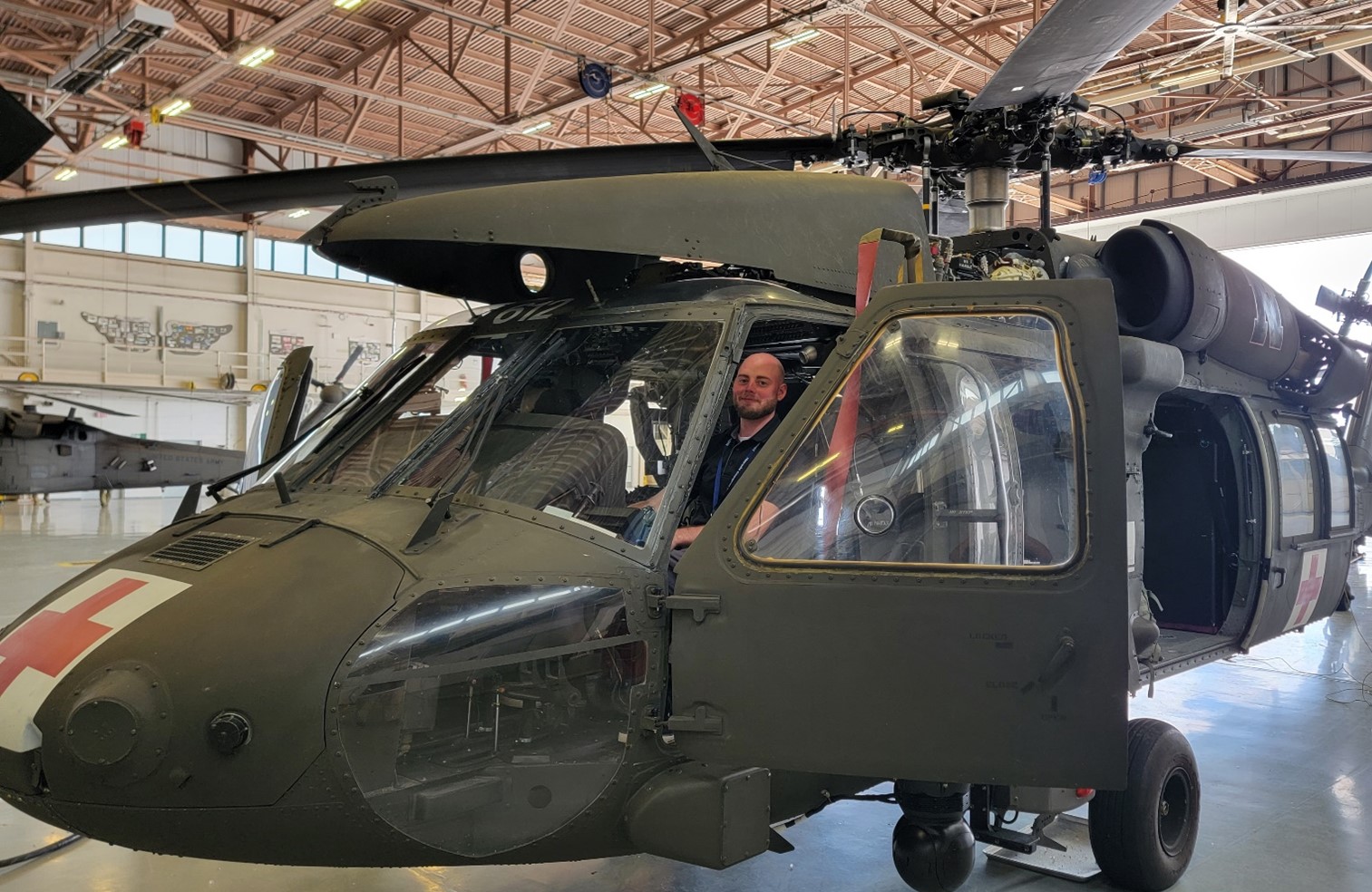 What made you choose EMDS as a major?
I was drawn to the Emergency Management field after the 2019 floods here in Nebraska, which were soon followed by the Pandemic. Seeing the way that disasters can compound and evolve showed me how important it was to have a strong and resilient community led by educated emergency managers. I learned that disasters begin and end at the local level, so it became my goal to get involved with my community and begin a career in EMDS.
What are some of my favorite classes?
Planning Preparedness and Mitigation was one of my favorite classes here at UNO. It taught me how critical it is to analyze and learn from past events to develop strategies that better prepare for future disasters. By planning ahead and implementing incident management systems, businesses, and communities are better equipped to protect against the loss of life and property. This is the primary purpose of Emergency Management.
I also enjoyed Agency Collaboration During Disasters. This class focuses on the importance of interagency collaboration and how important it is for the whole community to work together in preparation and response to an incident. This whole community response is created by networking and building relationships between Governmental, Non-governmental, and Non-profit agencies rather than each organization trying to work on its own. By studying real-world examples of collaboration, it quickly became clear that it is the most effective way to manage disasters.
What I do for my internship, what I'm the most excited about, and advice for other interns.
At the beginning of my internship with the Nebraska Emergency Management Agency this Summer, I was provided a workbook that identified objectives for each department within the organization. These tasks have included things such as attending tabletop exercises, direct learning opportunities from NEMA officials, hands-on experience with radiation detection equipment and communications technologies, and even a chance to sit in a Blackhawk helicopter! By actively participating in activities related to each department I have gained a more in-depth understanding of how each one works, both independently and in relation to each other.
The best part of an internship is the chance to meet and learn from so many people who are experienced in the field. My advice to any future interns is to make sure that you take an active role in your internship, find ways to work alongside the people you are learning from and make the most out of your time there. Remember that they are happy to have you, and you bring a new perspective to the table so feel free to ask questions, and share ideas!
Student Spotlight on Drew, a 2023 intern with the Omaha Zoo: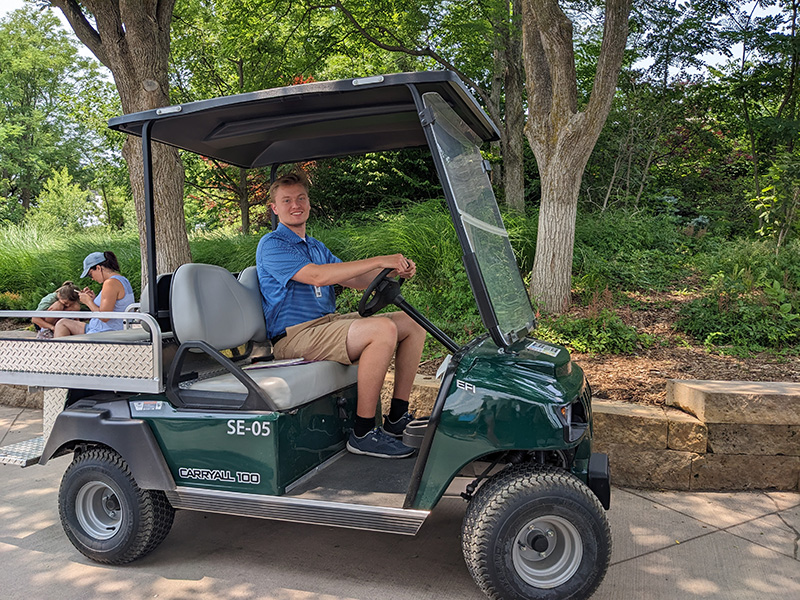 What made you choose the Emergency Management & Disaster Science (EMDS) major?
I chose EMDS as a major because it was an overlooked career path where I saw the potential for growth.
The EMDS Major offers flexibility in many areas of interest. I plan to work in the private sector where much of the growth is occurring. My concentrations are Natural Disasters and Planning and Preparing for Urban Hazards with a minor in Geography.
The animals add a new degree of excitement which far exceeded my initial expectations! ~~ Drew speaking on his Henry Doorly Zoo EMDS internship
What are some of your favorite classes so far?
I enjoyed taking Introduction to Emergency Management, Political and Legal Foundations, Agency Collaboration, and Preparedness, Planning, and Risk Mitigation. I also enjoy any classes that relate to my concentration. In many of the courses I have taken, we looked at case studies and examples of what went right, and wrong, and how best to manage disasters.
Introduction to Emergency Management teaches the basics of the discipline and includes a brief introduction to the topics that later courses will cover. In Political and Legal Foundations, I learned about the legal and political background of disaster management and the applicable laws and regulations. Agency Collaboration details the importance of including all stakeholders in disaster management and how those organizations can work together using real-world examples.
I have routinely used information from these classes during my internship. For example, the zoo routinely works with police, fire, and other community partners using applicable structures. In addition, all plans and policies fall under the guidance of the Association of Zoos and Aquariums, OSHA, and the Americans with Disabilities Act.
Tell us more about your internship. What do you do, what are you most excited about, any advice for students looking to do an internship?
My internship this summer at the Henry Doorly Zoo and Aquarium is unique in the field. Not only are there typical disaster considerations, but the animals add a new degree of excitement which far exceeded my initial expectations. I have enjoyed evaluating disaster shelters, participating in various exercises, and being involved in all phases of emergency management wherever applicable. I am also working on a major project to mitigate the incidence of heat-related emergencies that would require a response from the fire department.
I would recommend that anyone seeking an internship go into it with a growth mindset. You will be challenged at times but will learn something of value in the process.