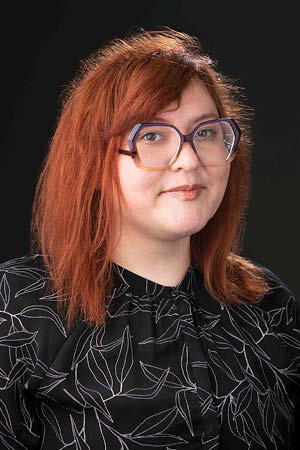 ---
email:
office:
CPACS  115C
department phone:
note:
This profile is pulling in data from Digital Measures. Postings on personal websites or social media do not indicate that the individual is speaking on behalf of UNO.
General Information
---
Biography
Carol RedWing is a doctoral student in the School of Public Administration and is a special faculty member and instructor with the Emergency Management and Disaster Services department. She is an enrolled member of the Yankton Dakota Tribe with Santee Dakota descendancy. Carol received her Master of Public Administration degree, with a Nonprofit Management concentration from UNO. As a doctoral student, her specializations are in Public Administration Theory, Nonprofit Theory, and Public Policy.
Teaching Interests
Emergency Management and Disaster Science; Native American Studies
Research Interests
Indigenous identity and historical trauma; food and traditional medicine security; tribal sovereignty; social equity; community engagement; mutual aid; marginalized communities and emergency management; nonprofit management; and public policy.
Service Summary
UNO Native American Studies Executive Council; Mode Shift Omaha Board Member; UNO Chancellor's Native American Advisory Cabine; Member of various UNO faculty groups.
Education
MPA, University of Nebraska, Omaha, Public Administration, Nonprofit Management, 2017
BA, University of Nebraska, Omaha, Indigenous American Studies and Environmental Science, 2013
AS, Haskell Indian Nations University, Lawrence, KS, Environmental Science , Natural Resource Management, 2010
Service
---
Department, College, and University
Native American Studies Executive Council, Committee Member, The NAS Executive Council is a decision-making leadership group that meets monthly to ensure the future success of the NAS program., 08/01/2020 - 08/31/2020
Community
Mode Shift Omaha, Board Member, 05/01/2019 - 05/31/2019
Media Contributions
Internet Publication, WalletHub's Safest Cities 2020, Safest Cities in America 2020 "Ask the Expert" segment., 11/01/2020