Meet May 2021 Graduate Konnor Handy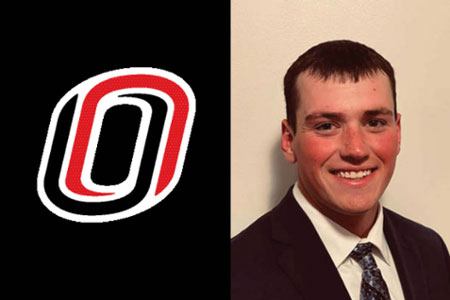 Meet Konnor Handy, a May 2021 recipient of a Bachelor of Science in Emergency Management with concentrations and minors in Fire Service Management and Public Administration and Management.
With his degree in hand, Konnor plans to pursue a career in firefighting and he is actively applying for firefighter positions both locally and in other cities. He is also exploring other positions in which he can use his skillset and Emergency Management degree, including a paramedic program which will add to his EMT license to increase his value in a professional fire department.
Konnor has many great things to say about UNO's Emergency Management and Disaster Science program.
What was most beneficial to you about your Emergency Management degree?
I really gained a different perspective - not only about the Fire Service but emergency events in general. I have an understanding of how different organizations respond to crises and what goes into the prevention and mitigation of such will benefit me for years to come.
How will your Emergency Management degree benefit you in your career?
My degree has provided me with skills to see the complexities of fire protection at a higher level, that as an entry level, low ranking firefighter, I will be able to learn and understand more quickly in the training provided to me. In the event of delayed job placement as a fire fighter, I have the degree and skills to catapult me into other job arenas.
What did you enjoy most during your time in the Emergency Management program?
I enjoyed learning and gaining a deeper understanding of what exactly Emergency Management is. All the faculty and staff members who were part of my program all had an impact on my success. While most of my program was online, I did get to meet a few students and that is always something enjoyable. Overall, the Emergency Management program here at UNO is a great program and I definitely made the right decision choosing UNO to follow my dreams and goals.
What was your favorite thing about the Emergency Management program?
I have many favorite things. It was nice that there was a wide selection of classes to pick from and the professors were all extremely helpful even being an online student, because it can be more difficult not being able to ask questions about assignments in person. The classes were enjoyable and they are going to help me in the future.
What was your favorite Emergency Management class and why?
I do not have just one favorite class. Intro to Emergency Management was a great introductory class and Emergency Management Strategies and Communication was another great class. These classes were full of great information and really helped me increase my knowledge on certain subjects. All the rest of my classes were the same way, they all challenged me a different way and I believe that will only help me in the future.
What advice do you have for students considering the field of Emergency Management?
With many different paths for this degree, really follow your passion and put in hard work to get the most of all that is offered and position yourself for the future.
Konnor also had good things to say about the Emergency Management faculty and staff. "I would not say that one single faculty/staff member stood out to me because overall, all the teachers that I had were great and really made my experience here at UNO enjoyable. My advisor Lyndsey was a huge help throughout my time here at UNO, as well as Nicki Allen who assisted with my internship.
Are you interested in learning more about Emergency Management and Disaster Science? Check out our New Students page here.
Author: Lyndsey Rice
Contact: lcrice@unomaha.edu l 402.554.4900