A vibrant city. A beautiful campus. Strong ties with industry and research partners.
Student Success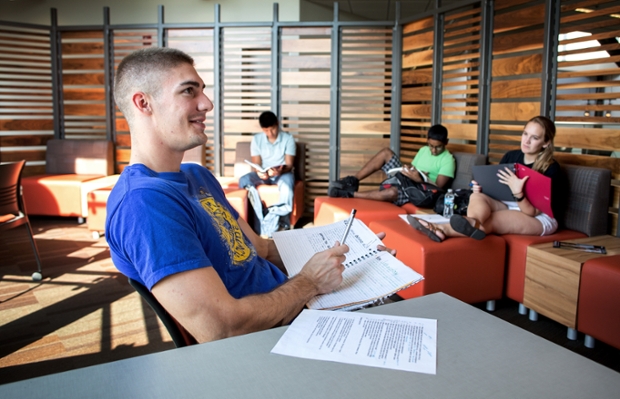 Computer Science Learning Center (CSLC)
---
Free Tutoring help for Calculus I & II on the Pacific Street Campus
Engineering* Study Stop PKI
*This service is open for College of IS&T students enrolled in MATH 1950 and MATH 1960.
IS&T Round Table Discussions
Regular IS&T Round Table discussions bring students face-to-face with academic and industry experts to learn about trending issues, new research, and emerging areas of information technology.
The Failure Fund is a grant competition that awards IT Innovation students between $150 - $1,000 to pursue a creative or innovative idea. The purpose of this scholarship is to fund innovative ideas while empowering them to model the traits of innovators and creative entrepreneurs, mainly by being comfortable with failure.
IS&T annually selects students to join Student Diplomats where they promote awareness and careers in the IT field. In addition to representing their fellow IS&T students, they help recruit others on campus through outreach activities and host distinguished visitors on campus.