Welcome to the School of Interdisciplinary Informatics (Si2).
In today's world technology crosses all boundaries, and it follows that there is an ever-increasing demand for graduates with technology-based degrees. Si2 is uniquely poised to capitalize on this need.
As a unit of the College of Information Science and Technology (IS&T) on the campus of the University of Nebraska at Omaha (UNO), we are privileged to have unwavering support from the school's administration, starting with the Office of the Chancellor. Our programs routinely receive Program of Excellence funding, which allows us to strengthen our curriculum and provide more opportunities for students.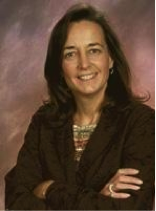 Director of Si2 Ann Fruhling, PhD, MBA
This school was created as a response to the demands of industry, and we're proud to be a home for new, cutting-edge degrees. As we like to say, "We do cool stuff."
The School focuses on expanding, promoting and innovating the role of information science and technology in diverse fields including life sciences, public healthcare, information security, multimedia and the arts.
Si2 is unique in our country, and its growth is incredible. It promotes the development of new educational, research and outreach activities by bringing together practitioners, researchers and students in interdisciplinary fields of importance to the state and the university. We continue to add new faculty and our student enrollment continues to increase. Our four degrees—Cybersecurity, Bioinformatics, Biomedical Informatics and IT Innovation—reflect that growth and embody the spirit of interdisciplinary study.
Our school takes great pride in the strong connection between faculty and students. Recently, an independent reviewer said of our Cybersecurity program: "Your students are very empowered. They have incredibly high expectations of themselves."   
The reviewer's observation is accurate. Our students are high achievers. Our job is to teach them the skills they need to be successful, and in turn they apply their passion toward their individual degree area.
I encourage you to learn more about our school and the people who make up this terrific community. I hope you will consider an exciting future that begins here in the School of Interdisciplinary Informatics.   
Ann Fruhling, Ph.D.
Si2 Founding Director