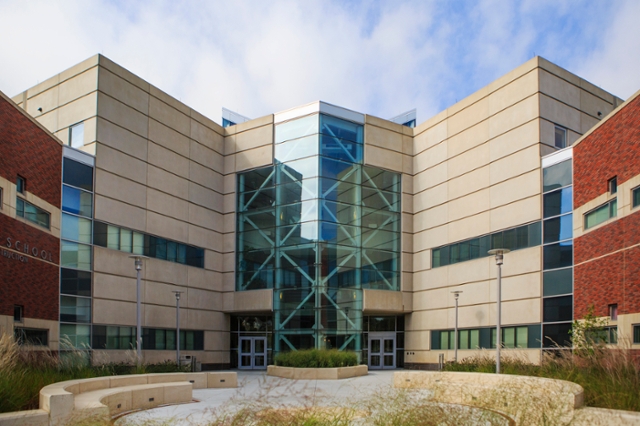 Become an IT Leader
The 12-month cohort based degree uses a hybrid model of online and face-to-face instruction. Students interested in obtaining the EMIT degree will take an equivalent of 30 credit hours and meet every other Saturday for their face to face sessions. 
View the 2018-19 Schedule
View the 2018-19 Course Structure
Your courses will cover*:
| | | |
| --- | --- | --- |
| EMIT 8000 | Managing and Leading in a Digital World | Overview/Orientation; Challenges of Managing in a Digital World; Information Technology (IT) Leadership in a Global Context; Building a Global Mindset |
| EMIT 8500 | Managing and Leveraging Emerging Technologies | Managing Emerging Technologies including BYOD, Cloud and Mobile Infrastructure; Lean IT; Process Reengineering with IT |
| EMIT 8100 | IT Strategy & Change Management | IT Strategy; IT-enabled Change Management; Project Management; Operational vs. Strategic IT Decision Making |
| EMIT 8200 | Managing Information Technology Innovation | Increasing Individual Creative Capacity: Techniques to Improve Innovative Thinking; Innovation Management |
| EMIT 8150 | Big Data Analytics and Visualization | Data Analytics, Data Mining and Visualization |
| EMIT 8250 | Information Assurance | Organizational, Managerial and Technical Challenges in Information Assurance; Cloud and Mobile Security; IT Governance and Policy; Information Assurance Planning and Deployment |
| EMIT 8350 | Enterprise Computing in the Era of Big Data | Enterprise Systems Architecture in the context of Big Data |
| EMIT 8050 | IT Leadership | IT Leadership vs. Traditional leadership; Authentic Leadership for IT Leaders; Personal Leadership Development Plan |
| EMIT 8300 | Systems Development and Maintenance | Systems Development Methodologies (Agile and Beyond); Living with Legacy Systems: Techniques for maintaining and understanding old software |
| EMIT 8400 | Leading Teams and Managing Virtual Work | Group dynamics; Responsibilities of team membership & leadership, particularly in virtual teams; Best practices for managing global virtual teams; Collaboration engineering |
| EMIT 8450 | Evaluation of Enterprise IT | Evaluation of IT - Creating Value for the Organization (including Accounting/Finance/Budgeting for the IT function) |
| EMIT 8700 | Emerging Challenges for IT Executives | Managing Sourcing Relationships; Global IP and Licensing Issues with IT; Managing Open Source Software Development |
| EMIT 8990 | Integrated EMIT Capstone Project | Integrated Project Experience; Final Project Presentations |
*
Subject to change upon course approval
Our Campus. Otherwise Known as Omaha.
The University of Nebraska does not discriminate based on race, color, ethnicity, national origin, sex, pregnancy, sexual orientation, gender identity, religion, disability, age, genetic information, veteran status, marital status, and/or political affiliation in its programs, activities, or employment. Learn more about Equity, Access and Diversity.
scroll to top of page