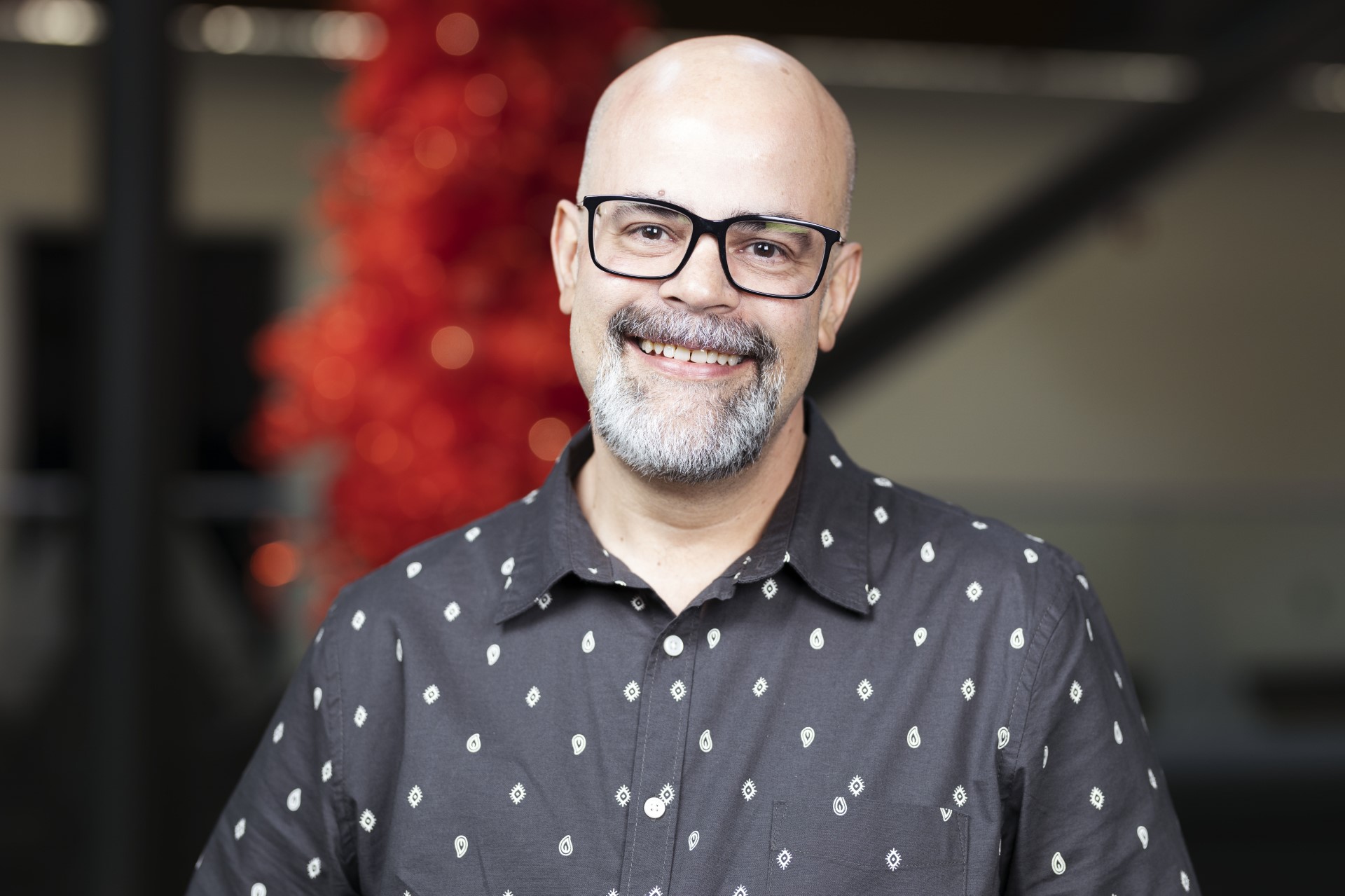 Thom Davis, M.A.
Instructor
Information Systems and Quantitative Analysis
---
email:
office:
PKI  283C
office phone:
department phone:
office hours:
MTW 8:00 am-10:00 am
note:
This profile is pulling in data from Digital Measures. Postings on personal websites or social media do not indicate that the individual is speaking on behalf of UNO.
General Information
Biography
Thom Davis has been a full time Instructional Faculty with the Information Systems and Quantitative Analysis department since the Fall of 2019. He completed an MA in English at UNO in 2017, and also holds an MA in Theatre from the University of Missouri at Kansas City. Thom teaches CIST 3000: Advanced Composition for IS&T, and also CIST 3110: IT Ethics, and he proudly serves on the Undergraduate Program Committee (UPC), as well as the Diversity, Equity, Access, and Inclusion (DEAI) committee.
Teaching Interests
Composition & Rhetoric, Linguistics, Technical Writing,IT Ethics
Research Interests
AI in Education
Service Summary
UPC, DEAI, TESOL Community of Practice
Awards and Honors
Open Educational Resources Grant, Teaching - 2019
Education
MA, UNO, English, Composition, Rhetoric, Linguistics , 2017
Other, UNO, TESOL, 2016
MA, University of Missouri, Kansas City, Theatre, Dramaturgy, 2004
BA, UNO, Dramatic Arts, 1993
Professional Development
Community of Practice: Teaching, Expanding Engagement With Discussion Boards, 10/04/2019 - present
Community of Practice: Teaching, TESOL Community of Practice, 01/01/2017 - 12/01/2017
Continuing Education Program, Humanizing Online Teaching & Learning: Starting a Humanized Course From Week "0", 11/30/2020 - 01/30/2021
Licensures and Certifications
TESOL, UNO English Department, 08/12/2016
Scholarship/Research/Creative Activity
Selected Publications
Davis, Thomas. 2017. "Paperboys", 13th Floor Magazine, Spring 2017, 12.