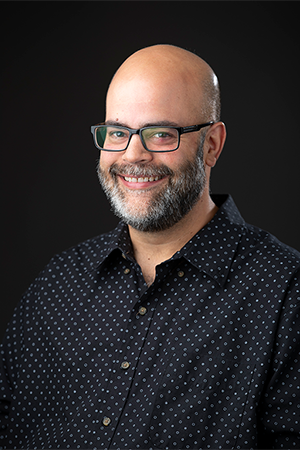 Thom Davis
Instructor
Information Systems & Quantitative Analysis
---
email:
office:
PKI  283C
office phone:
department phone:
note:
This profile is pulling in data from Digital Measures. Postings on personal websites or social media do not indicate that the individual is speaking on behalf of UNO.
General Information
---
Biography
My academic home has been UNO since 1988!In 1993, at UNO, I earned a BA in Dramatic Arts (theater, before theatre was cool!) In 2014 I made the decision to change my major from Theater to English, and I returned home to UNO and earned a Master's Degree and a TESOL certificate.In the fall of 2019, I achieved my career goal of working as a full-time faculty when I was hired as an Instructor in the College of Information Science & Technology. I never dreamed, as a Humanities guy my entire life, that I would be working in a STEM college! The College of IS&T is interdisciplinary, and I am proud to be part of the college. I teach Advanced Composition for IS&T, and I also teach CIST 3110, IT Ethics
Teaching Interests
Composition & Rhetoric, Linguistics, Technical Writing,
IT Ethics
Education
MA, UNO, English, Composition, Rhetoric, Linguistics , 2017
Other, UNO, TESOL, 2016
MA, University of Missouri, Kansas City, Theatre, Dramaturgy, 2004
BA, UNO, Dramatic Arts, 1993
Professional Development
Community of Practice: Teaching, Expanding Engagement With Discussion Boards, 10/04/2019
Community of Practice: Teaching, TESOL Community of Practice, 01/01/2017
Continuing Education Program, Humanizing Online Teaching & Learning, 11/30/2020 - 01/30/2021
Licensures and Certifications
TESOL, UNO English Department, 08/12/2016
Scholarship/Research/Creative Activity
---
Selected Publications
Davis, Thomas. 2017. "Paperboys", 13th Floor Magazine, Spring 2017, 12.