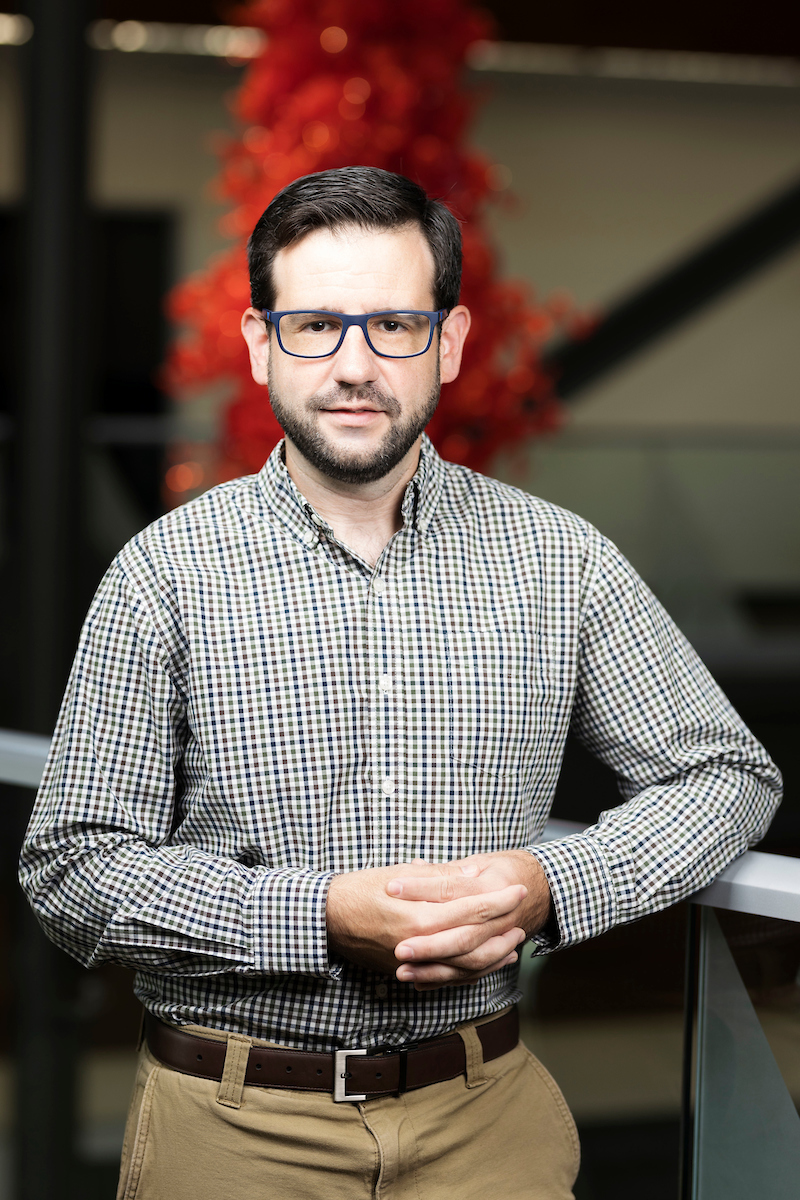 Steve Saunders, M.S.
Part-time Faculty
Computer Science
---
Additional Information
Biography
Steve has been instructing in higher education for five years now. Steve graduated with his master's in Computer Science Education from UNO in 2022 and is now an adjunct instructor in the College of Information Science & Technology, and was recently admitted into the school's PhD in Computing & Information Science program. He also works full-time at Iowa Western Community College as an assistant professor and department chair of the computer programs.
Steve currently works as a research assistant and application developer under Dr. Deanna House in IS&T's Nebraska Deterrence Lab. His research interests include information security, deterrence, and the effects of misinformation in computing. In addition to teaching, Steve works as a freelance full-stack web designer and developer.
Before this, he worked for eight years at a software company in Connecticut and served on its technical support team, troubleshooting software, database, server, and computer client-side issues.
A fun fact about Steve is that he left the technology field for about six years to work in broadcast journalism. He was a TV news reporter most recently working for FOX 42 in Omaha, Nebraska. Before that, he reported for a television station in New York and anchored the news on the radio in Connecticut, where he was born and raised.
Education
MS, University of Nebraska-Omaha, Computer Science Education
MS, Quinnipiac University, Interactive Communications
BS, University of Connecticut, Finance
Additional Certification
Graduate Certificate, University of Nebraska--Omaha, Information Assurance
Web Design Certificate, Sessions College for Professional Design