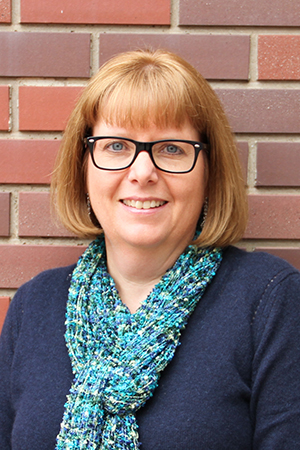 Mrs. Sandra L Vlasnik
Information Systems and Quantitative Analysis, Instructor
---
email:
office:
PKI  280B
office phone:
note:
This profile is pulling in data from Digital Measures. Postings on personal websites or social media do not indicate that the individual is speaking on behalf of UNO.
General Information
---
Biography
Sandra Vlasnik joined UNO as an adjunct instructor in 1998 after working as a Software Engineer for a government contractor in Bellevue, Nebraska, where she developed skills in all phases of software development. She joined the faculty of the College of Information Science & Technology as a full time instructor in 2005. Her primary responsibilities include teaching a variety of courses for the College, with a primary focus in computer programming languages, programming concept,s and database development. She was awarded the AIM Institute Tech Educator Award in 2014 and the UNO Alumni Outstanding Teaching Award in 2009, a reflection of her dedication to her students.
After earning her Master's degree in Computer Science in 2013 from UNO, Sandy expanded her role in the Women in IT Engagement Link, a group of faculty, staff, students and community members with the goal to increase the number of women choosing information technology as an area of study and career while supporting students currently enrolled in information technology degree programs. As the coordinator of the Engagement Link, she collaborates with group members to match current students with mentors from the community, to recognize high school girls for their aspirations in computing, to provide opportunities for current students to attend relevant conferences and to develop middle school immersion camps designed to expose young girls to the joy of computing.
Teaching Interests
Computer programming, software engineering, database design and implementation, application development, and IT Ethics
Research Interests
Software Development Methodologies
Service Summary
I currently serve as the Coordinator for Diversity and Inclusion for the College of IS&T, the Change Leader for the Regional National Center for Women in Technology (NCWIT) and the Chair of the Diversity and Inclusion Committee.