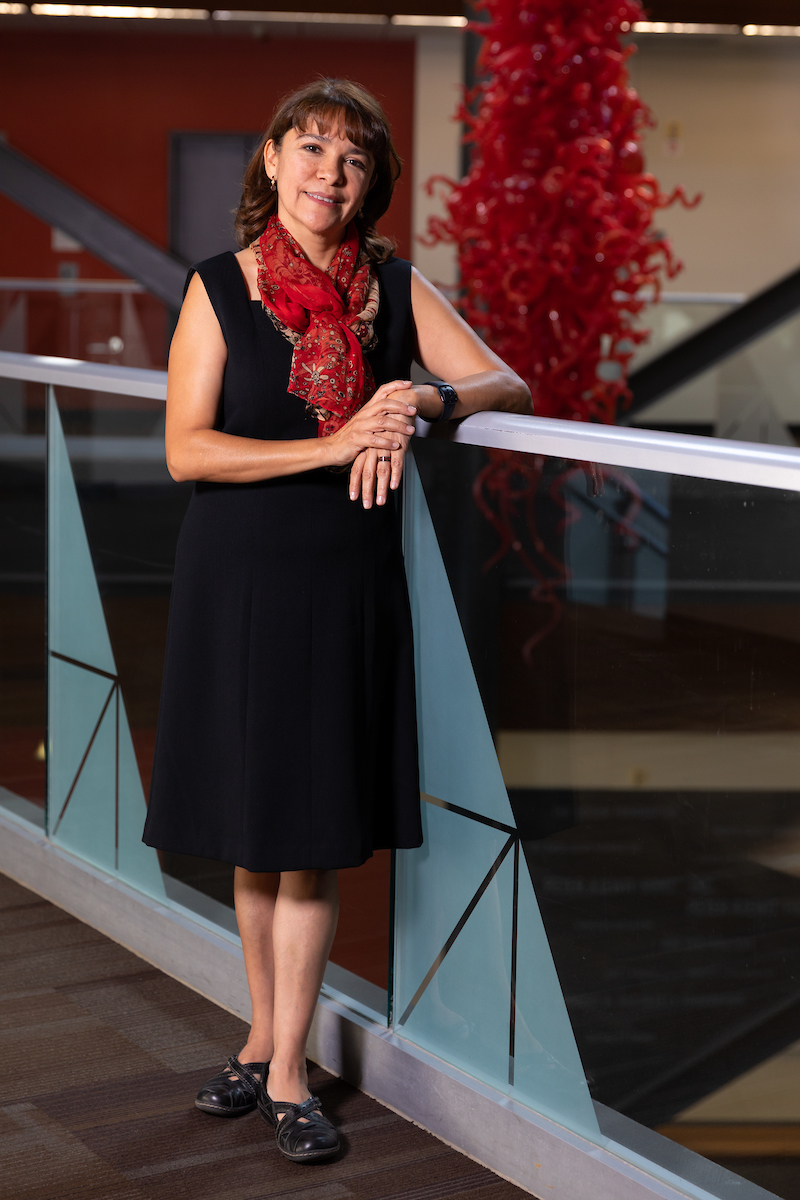 Martha Garcia-Murillo, Ph.D.
Lee D. and Willa Seemann Distinguished Dean
College of Information Science & Technology
---
Additional Information
Education
She received her bachelor's degree at the National Autonomous University of Mexico; master's and doctoral degrees in economics and political economy at the University of Southern California; and holds a Certificate in Conflict and Collaboration from Syracuse University. 
Research
Dr. Garcia-Murillo specializes in the regulation of information and communication-related industries. As an expert in institutional, behavioral, and information economics; she focuses her work on the impact of ICTs on access and society. 
Her current research explores the impact of technology on employment and policies that aim to facilitate a smooth transition to a more technologically dependent society She is also interested and writes about theory construction.
Professional
She has provided consulting for several United Nations Agencies and has led training for regulators from all over the world through the World Bank and the United States State Department.
She is also an expert in theory construction and has written and led workshops on the subject at multiple conferences and universities.
She has held visiting appointments at MIT, the University of British Columbia, the United Nations in Geneva Switzerland, the Carlson School of Management at the University of Minnesota and has been a Fulbright scholar at the Institut Barcelona D'Estudis Internationals.