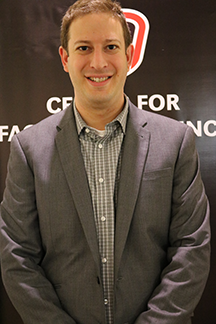 Dr. George Grispos
Assistant Professor of Cybersecurity
School of Interdisciplinary Informatics, Assistant Professor
---
email:
office:
PKI  275B
office phone:
note:
This profile is pulling in data from Digital Measures. Postings on personal websites or social media do not indicate that the individual is speaking on behalf of UNO.
General Information
---
Biography
George Grispos is an Assistant Professor of Cybersecurity in the School of Interdisciplinary Informatics (Si2) at UNO.
Prior to joining Si2, George was a Postdoctoral Researcher at Lero - The Irish Software Research Centre in Limerick, Ireland where his research focus was engineering forensic-ready software systems. He received his PhD in Computing Science and MSc. in Computer Forensics and E-Discovery from the University of Glasgow in Scotland.
Teaching Interests
My main teaching interests are in digital forensics and related topics such as mobile phone forensics. However, I also have an interest in teaching cybersecurity topics such as information security policies, security incident response, and information security management.
Research Interests
Digital Forensics, Information Assurance, Cybersecurity and Mobile Forensics
Service Summary
George currently serves on the Editorial Board for Digital Investigation, an international journal that focuses on digital forensics and incident response research. In addition, George has also chaired tracks related to security and privacy in healthcare at the Hawaii International Conference on System Sciences, as well has been a member of program committees for conferences and workshops such as TrustCom, WSDF, and SERF.