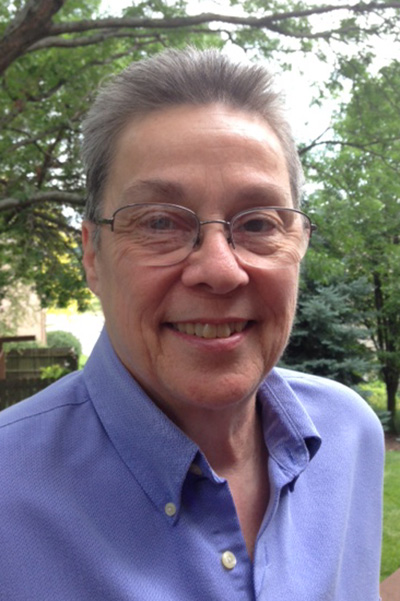 Dr. Bridget Franks
Teacher Education, Associate Professor
---
email:
office:
RH  406M
office phone:
department phone:
fax:
402.554.3881
note:
This profile is pulling in data from Digital Measures. Postings on personal websites or social media do not indicate that the individual is speaking on behalf of UNO.
General Information
Biography
I grew up in Omaha and graduated from Omaha Benson High School. After completing my Ph. D. at UN-L, I taught at Appalachian State University in North Carolina and at the University of Florida in Gainesville. I am happy to return to my Midwestern roots, and have enjoyed seeing all the changes that have taken place in the Omaha community.
Teaching Interests
At the undergraduate level, I have taught child, adolescent, and adult development, as well as educational psychology and lifespan development. At the graduate level, my courses have included learning theory, human development, cognitive development, the psychology of reading, and assessment methods. I presently teach Human Growth and Learning and Foundations of Education.
Research Interests
My present research program is an exploration of the attentional and metacognitive processes readers use to understand and evaluate science-related text, specifically during the transition from early to late adolescence. My most recent studies involve the use of computer programs to record readers' metacognitive behaviors, such as looking back at previously read text. I am also interested in broader theoretical issues in the developmental sciences; a recent publication proposes a developmental framework for research on children's responses to large-scale disasters.Other ongoing work involves the role of the developmental sciences in in construct of PTSD, and the development of scientific reasoning.
Service Summary
My activities at the national level include reviewing manuscripts for research journals, presenting at national conferences, and serving on program committees for the Society for Research in Child Development and the Jean Piaget Society. I have engaged in service activities at the College and the University level, including serving as chair of the College of Education Diversity Committee at the University of Florida.
I have directed both Master's theses and Doctoral dissertations, and have served on graduate committees for students in Education, Psychology, and Communication Disorders. Other service activities include serving as Graduate Coordinator for an academic department, many different department and college committees, and volunteering as a Science Fair judge in the public schools.