Fast Facts About Teacher Education
UNDERGRADUATE OPTIONS
GRADUATE OPTIONS
Master of Science degrees in Elementary Education, Secondary Education, or Literacy.
Endorsements in Bilingual Education, Early Childhood Education, ESL/ELL, Information Technology (PK-12), Instructional Technology Leadership, Reading Specialist (PK-12), and School Library.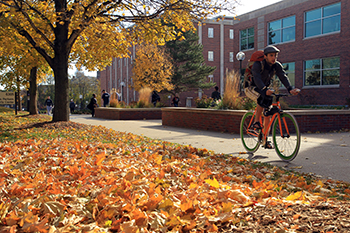 VISION STATEMENT
TED faculty are committed to promoting socially-responsible learning communities that honor and empower all learners. We strive to model best practices that prepare professionals who demonstrate intentional competence as dedicated practitioners, reflective scholars, and responsible citizens.
LEARNING OPPORTUNITIES
Small class sizes
Integrated field experiences
Technology friendly
Urban experiences
Student organizations & leadership
Distance learning
Service learning
Honors program
Continuing professional development