Clinical Experience
The Athletic Training Program (ATP) at the University of Nebraska at Omaha relies on two educational components to ensure that students receive an education that will prepare them to successfully challenge the Board of Certification (BOC) Examination and become a proficient entry-level athletic trainer.
The first component is the curriculum, composed of the core classes in the major.
The second component is the clinical education that compliments the knowledge and competencies taught in the classroom. These two components are designed to build both the knowledge and "hands-on" physical and decision-making skills required for all healthcare professionals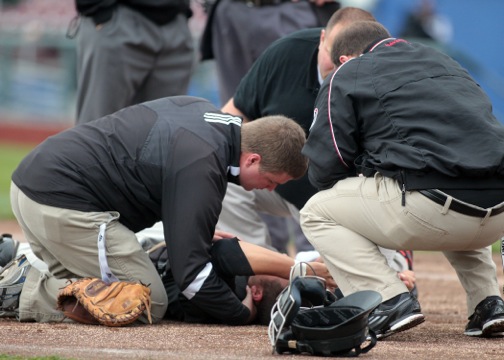 The UNO ATP relies upon multiple affiliated sites in the greater Omaha metropolitan area to provide our athletic training students with a variety of clinical experiences. Our students can be found at our clinical sites at UNO (15 NCAA Division I sports and an Injury Prevention and Care clinic), Creighton University (14 NCAA Division I sports), Iowa Western Community College, Bellevue University, College of St. Mary, 12 area high schools, the Omaha Lancers, an area physical therapy/sports medicine clinic, and several physician clinics and hospitals. Our students are provided a breadth of educational experiences at these sites, while helping serve the Omaha community and aiding in the healthcare needs of student-athletes.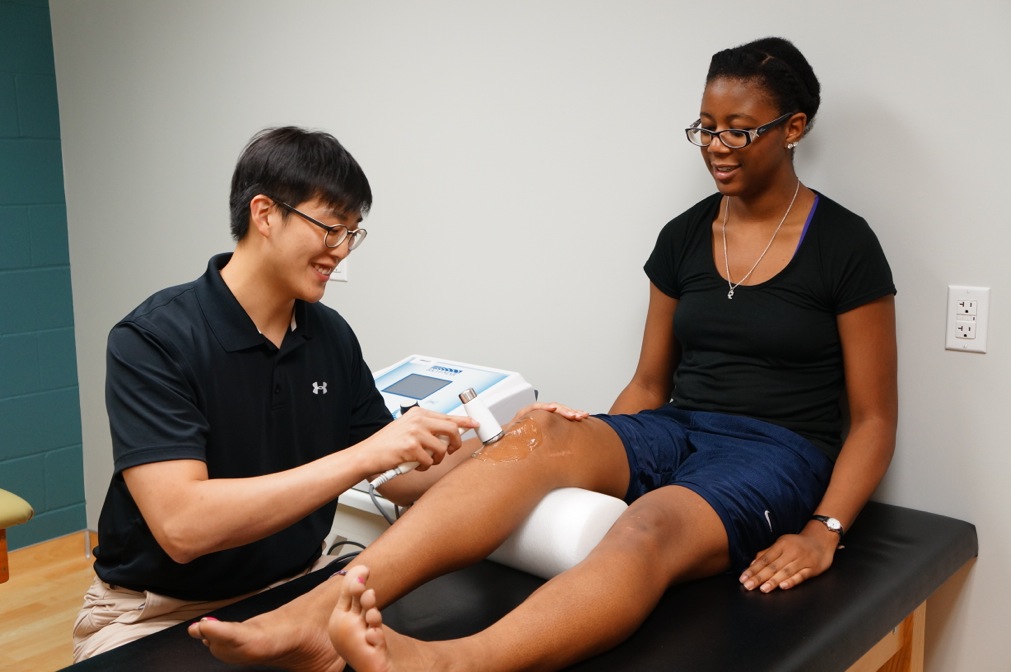 Weekly clinical education requirements in this program average 20 hours per week in the athletic training facilities, athletic team practices, and athletic team competitions. Students are required to accumulate a minimum of 250 clinical hours and complete 150 patient contacts during each semester. Students enrolled in ATHT 8450 - Internship in Athletic Training may average more than 20 hours per week as the goal of this experience is to complete an immersive experience where students learn the day-to-day functions of an athletic trainer in their specific setting.
The philosophy of this program is to provide each student with ample opportunities to apply classroom knowledge in real-world settings in order to truly become a successful practitioner of the athletic training profession. However, we realize that as a full-time student it is important to have sufficient time for studying and other endeavors. We believe that an average of 20 clinical education hours per week will provide the balance needed to be successful in the classroom, the practical setting, and to effectively challenge the BOC examination upon graduation.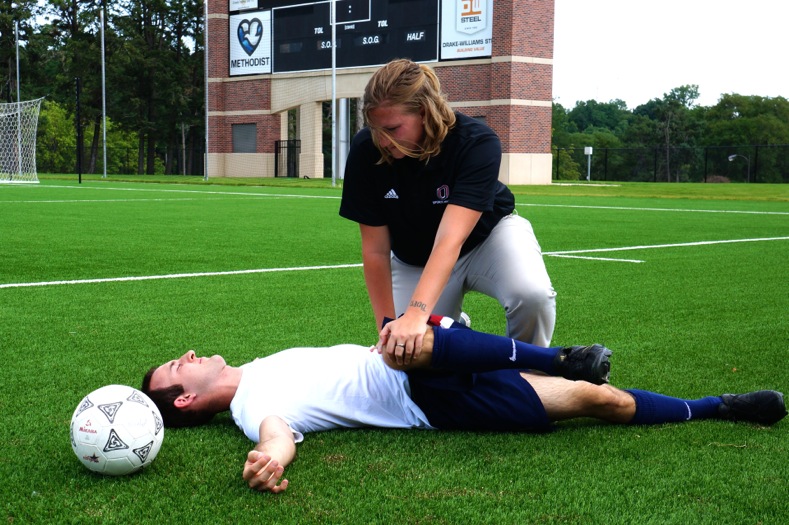 All athletic training students complete their clinical education via semester-long clinical rotations. The clinical education opportunities provided to each athletic training student are based upon three factors: 1) availability of preceptors for a particular sport or setting; 2) the needs of the student for specific experiences; and 3) the requests of the student. All UNO athletic training students must complete the following clinical education requirements prior to graduation:
Minimum of one full semester at a high school
Minimum of one full semester at a college or university
Complete non-sport rotations as part of ATHT 8360
Experience over the course of a semester with an equipment-intensive sport (football or ice hockey)
Variety of patient experience in each of the following categories:

Genders
Evaluating and managing injuries, illnesses and conditions for a variety of joints and body systems
Working with different socioeconomic statuses
Students will log all clinical experience hours and patient contacts in our tracking system, Typhon.