Finance, Banking and Real Estate Internships
Finance, Banking and Real Estate (FBRE) internships are available in many organizations, including private and public companies, governmental agencies and nonprofit organizations.
Looking for an internship? Check out these resources.
UNO Career Connect. Establish a Career Connect account and upload a current résumé and transcript. Scroll down to see current FBRE internship and job postings.
FBRE faculty members or the FBRE internship coordinator. Positions are generally shared with students through in-class announcements, email and/or the FBRE Internship Canvas site (coming soon).
Career fairs. CBA offers a Career & Internship Fair twice a year. Make sure to register, and remember to bring your résumé. (See the Canvas site for a résumé template.)
The company website or current employees. It's always a good practice to let your network (family, friends, classmates) know you are seeking an internship — many great jobs are found through who you know.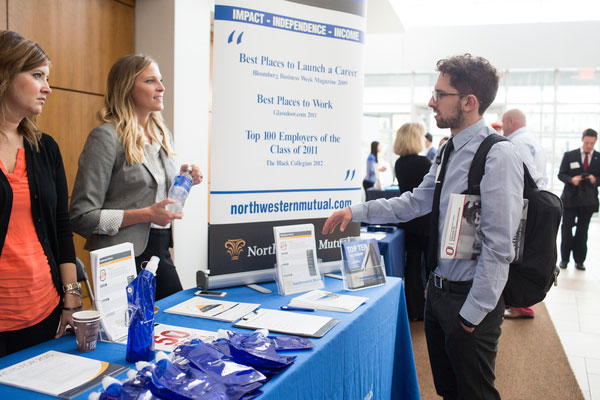 CBA hosts a career fair during the fall and spring semesters.
Earn academic credit.
Students may earn up to 3 hours of academic credit for an internship (FNBK 4510 or RELU 4510). See the 4510 link on the FBRE Canvas site or contact the Internship Coordinator for details (djbeberwyk@unomaha.edu).
FNBK/RELU 4510 are both offered in the fall, spring and summer semesters. If an internship begins mid-semester, the student may register for that semester (if the number of work hours is sufficient) or simply register for the following semester. It's designed to be flexible.