ISSUED: (Friday, March 13, 2020 17:00 PM)
CAMPUS ANNOUNCEMENT
UNO campus remains open; classes moving to remote learning mode March 30.
More Information
CLOSE

X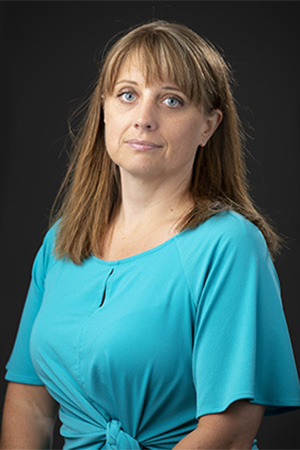 Dr. Kelly Rhea MacArthur
Sociology & Anthropology, Assistant Professor
---
email:
office:
ASH  383D
office phone:
area of focus:
Medical Sociology, Gender, Quantitative Methods
note:
This profile is pulling in data from Digital Measures. Postings on personal websites or social media do not indicate that the individual is speaking on behalf of UNO.
General Information
---
Biography
Dr. Kelly Rhea MacArthur is an Assistant Professor of Sociology, joining the UNO faculty in 2014 after receiving her Ph.D. from Kent State University. She is a medical sociologist with teaching and research experience and interests in medical socialization/education, mental health, health disparities, gender, and quantitative methods/statistics. Specifically, her research is on various aspects of the doctor-patient relationship, including a study that examines how college students' trust in doctors and American institutions affect their willingness to receive the vaccine that prevents against the Human Papillomavirus (HPV) and a study on the factors that explain women's greater likelihood of choosing primary cares specialties. Her research has been featured in journals including Social Science and Medicine, Child Abuse & Trauma, Health Sociology Review, Sociology Compass, and the International Journal of Medical Students.
Teaching Interests
Dr. MacArthur's teaching also reflects her expertise in medical sociology, mental health, and quantitative methods. Specifically, she regularly teaches both undergraduate and graduate level Social Statistics and Medical Sociology. Furthermore, most of the courses she has taught have been offered online. Given her developing research in the area, in the Fall of 2019, she is offering a new cross-listed undergraduate/graduate 100% online course entitled Human Connection, Loneliness, & Health.
Research Interests
Dr. MacArthur is currently working on several projects regarding various aspects of medical student/physician well-being to address the high rates of burnout and poor health, including elevated rates of suicide, among doctors. These four studies examine: the stressors that contribute to early burnout among pre-clinical medical students; medical students' perceptions of a required wellness elective; medical students' implicit biases toward addiction; and explanations for the decline of clinical empathy from pre-med to residency. Dr. MacArthur also has two other lines of research, one of which is pedagogical research that incorporates her expertise in mental health to understand the role of how statistics anxiety affects academic performance and how that varies by gender and the other is a new area of interest in the effects of loneliness on health.
Service Summary
Dr. MacArthur is the chair of the steering committee for the Social Science Research Commons (SSRC), which is a space for students, faculty, and community members to build opportunities & support networks for interdisciplinary research. Located in Arts & Sciences Hall (ASH) 304, the SSRC is an initiative of the social sciences to promote academic partnership and collaboration by offering a network of support for UNO/UNMC students and faculty as they work to master critical research tools and methodologies. For more information on SSRC services/events, email unossrc@unomaha.edu
Education
Ph D, Kent State University, Kent, OH, Sociology, 2014
MA, Kent State University, Kent, OH, Sociology, 2008
BA, Fairleigh Dickinson University, Madison, NJ, Sociololgy, 2004
Scholarship/Research/Creative Activity
---
Selected Publications
MacArthur, Kelly. 2020. Avoiding Over-Diagnosis: Exploring the Role of Gender in Changes over Time in Statistics Anxiety & Attitudes, Numeracy, 13, 1, 1-26.
MacArthur, Kelly, Royer, Emily, Hawkins, Daniel. 2018. Addressing the Enduring Primary Care Physician Shortage in the United States: The Direct and Indirect Effects of Gender on the Medical Specialty Decision-making Process, International Journal of Medical Students, 6, 3, 91-97.
MacArthur, Kelly. 2017. Beyond Health Beliefs: The Role of Trust in The HPV Vaccine Decision-Making Process among American College Students, Health Sociology Review, 26, 3, 321-328.
Roxburgh, Susan, MacArthur, Kelly. 2014. Childhood Adversity and Adult Depression among the Incarcerated: Differential Exposure and Vulnerability by Race/Ethnicity and Gender, Child Abuse and Neglect, 38, 8, 1409-1420.
Stacey, Clare, Henderson, Stuart, MacArthur, Kelly, Dohan, Daniel. 2009. Demanding Patient or Demanding Encounter?: A Case Study of a Cancer Clinic, Social Science & Medicine, 69, 5, 729-737.