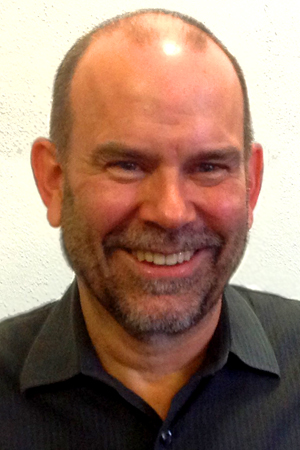 Paul Williams, PhD
Associate Professor
402.554.2628
---
Additional Information
Professional Background
Born in the Democratic Republic of Congo (DRC) and raised in both Congo and Texas, he earned a BA in Anthropology and Asian Studies (1978) from the University of Texas at Austin and a Master of Arts in Religion (1979) from the Episcopal Theological Seminary of the Southwest.  At the University of Chicago, he studied history of religions, with an emphasis on African Religions, Buddhism, and the History of Christianity, earning an MA in Religious Studies (1981) and a PhD in History of Religions (2000).  Based on research in the United States and the DRC, his doctoral dissertation was entitled "The Disciples of Christ Congo Mission (DCCM), 1897-1932:  A Missionary Community in Colonial Central Africa."  Dr. Williams is an ordained minister of the Christian Church (Disciples of Christ) and served congregations of the Disciples of Christ in Illinois from January 1993 until June 2001. Prior to coming to Nebraska in August 2001, he taught as Adjunct Faculty at St. Xavier University (Chicago, Illinois).
Teaching
Dr. Williams offers courses in African Religions, History of Christianity, Islam, New Testament, Religion and Popular Culture, Religion in America, Religious Ethics, Senior Seminar in Religion (a writing course), and World Religions, and works to develop his own pedagogy as well as the curriculum of the Religious Studies program and the College of Arts and Sciences.
In 2002, Dr. Williams was awarded a fellowship to attend a National Endowment for the Humanities (NEH) Summer Institute on "Societal Transformation and the Legitimation of Power in Early Islamic States," at the University of Chicago with Dr. Fred Donner and Dr. Kenneth Hall. From that experience, he has taught courses on Islam annually since spring 2003. In addition to introducing new courses (e.g., African Religions, Religion and Popular Culture, Listening to Muslim Voices), he is the coordinator of the Religious Studies Dual Enrollment program (2007-present) and the coordinator of the Religious Studies course on "Religions in the Modern World" for the graduate Global Information Operations Certificate program. He co-developed and team-taught "Religious Diversity in the Public Schools" with Ms. Beth Katz (Director, Project Interfaith) as a graduate Teacher Education course for the College of Education (Summer 2009).
During 2007-2008, after several years of teaching Islam for the Religious Studies program, he served as Director of the newly-formed program in Islamic Studies, an interdepartmental unit that includes faculty and administrators from Foreign Languages, History, International Studies, Political Science, and Religious Studies. The purpose of the Islamic studies initiative is to become a university and community resource for information about Islam and the Islamic world. In support of that mission, Dr. Williams helped to create and open a new line in the Religion Program to increase course offerings in Islamic studies, and co-wrote with Dr. Moshe Gershovich the first proposal for a Minor in Islamic Studies at UNO. Under the leadership of Dr. Bridget Blomfield, a Minor in Islamic Studies was approved in spring 2009.
Research
Dr. Williams conducts research on socio-cultural dimensions of changes in religious identity from the perspective of historical anthropology in North America and Africa (African Traditional Religions, Christianity, and Islam), especially the Democratic Republic of Congo, Israel, and Morocco, as well as the rise of early Christianity in the Greco-Roman world.  His publications (articles and book reviews) appear in Annales Aequatoria (Mbandaka, DRC), Discipliana (Nashville, TN), the International Third World Studies Journal and Review (ITWSJR), the Journal of Religion and Film, and the Encyclopedia of the Stone-Campbell Movement (Eerdmans, 2006). 
Current Research Projects: During the spring semester 2009, he conducted research on the history of Disciples of Christ in the Democratic Republic of Congo since 1960, relying primarily on semi-structured interviews with Congolese preachers, teachers, and elders. The principal purpose of the study is to employ oral history methods in a participant-observation study of a topic (Christianity in central Africa) that is long dominated by archival research from a western missionary perspective. The work to be produced includes both articles and books designed to bring Congolese voices to the fore in the study of their own history. Recently, he presented a video on liturgical innovations in recent Disciples history for the Black History Month conference at Luther College (Decorah, Iowa) on 25 Feb 2010 and the Missouri Valley History Conference (Omaha, Nebraska) on  5 Mar 2010.
Service
His service to the university and profession includes serving as Editor for the on-line peer-review Journal of Religion and Film (four years), Chairperson of the Department of Religious Studies (almost three years), Member of the Educational Policy Committee of the College of Arts and Sciences (three years), Member of the Search Committee for the Dean of Arts and Sciences (2007-2008), Director of Islamic Studies (2007-2008), and various other administrative responsibilities. In addition to his academic work, Dr. Williams speaks to civic organizations and religious communities about the significance of religion in the world today, the role of religious studies in higher education, and various topics like Islam, Buddhism, New Testament, Christian missions, contemporary Christian thought, inter-religious relations, and interfaith dialogue.