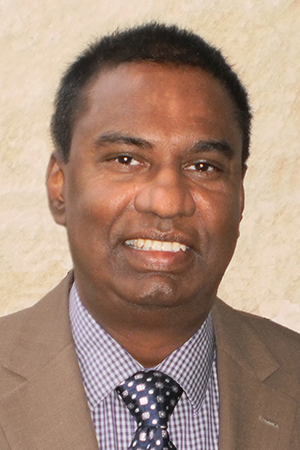 J. Samuel Subramanian, PhD
---
Additional Information
---
Background
Dr. J. Samuel Subramanian holds a M. Div. in Gospel Studies from Southern Methodist University; a M. Th. in Biblical Studies and Hinduism from The United Technologial College; a CISS. in Biblical Languages from Episcopal Theological Seminary, and a Ph.D. in New Testament from McMaster University.
The title of his dissertation was "The Prophetic Reading of the Psalms in the Synoptic Gospels, in the Context of Second Temple Judaism."
Among his publications are Resourcing New Testament Studies: Literary, Historical, and Technological Essays in Honor of David L. Dungan (co-editor and contributor, London: T & T Clark, 2009) and The Synoptic Gospels and the Psalms as Prophecy (LNTS, 351; Longdon: T & T Clark International, 2007).
His professional memberships include the Society of Biblical Literature, American Academy of Religion and Two Gospel Hypothesis Research Team.