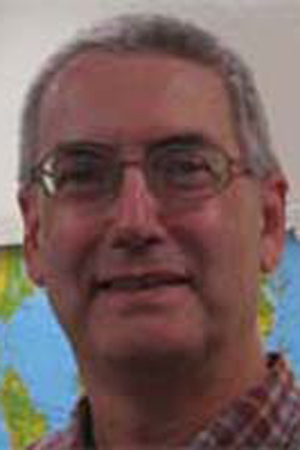 ---
Additional Information
---
Background
Gary Groff is a long time Nebraskan who earned his B.S. in History at Westminster College (Mo.) in 1975 and his M.A. in Secondary Developmental Reading at the University of Northern Colorado in 1977.
Gary's areas of academic interest include the comparative study of the world's religions and the study of the spiritual beliefs of America's Founding Fathers. After receiving his MA, Gary established a Title I Reading program in the Goodland (KS.) school district while teaching at Goodland senior High School. In 1979, he moved to Bellevue, Nebraska and began a 30 year teaching career. During the last 12 years of that career, Gary developed and implemented a Comparative World Religions course for the Bellevue Public Schools. That course is now a permanent addition to the Social Studies curriculum at both Bellevue high schools.
While teaching at Bellevue West, Gary also earned a graduate minor in religious studies at UNO.
Upon retirement from BPS in May of 2009, Gary was hired as an adjunct instructor in the Religious Studies program at UNO. He was also hired, and currently serves as the department chair of the Social Studies department at Omaha Central High School. One of the first things he did as department chair was to implement the first World Religions course in the Omaha Public Schools. "Introduction to the World's Religions" is now an elective offering in the Central High catalog. It is also a dual enrollment course through UNO.
In his "free" time, Gary enjoys following NU football (a season ticket holder since 1968!) reading, fishing and traveling with his wife, Paula. He also enjoys spending as much time as possible with his two grandchildren.