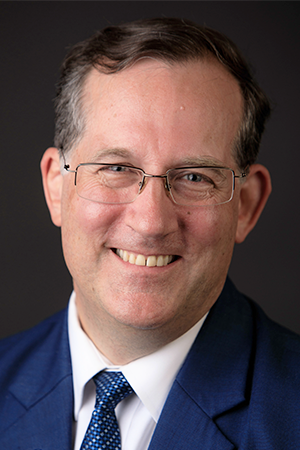 Patrick McNamara, Ph.D.
Director, International Studies Major; Interim Director, International Studies & Programs
402.554.2389
---
Additional Information
---
Fall 2017 Office Hours
By appointment.
Background
Patrick McNamara serves as Director of International Studies, Interim Director of International Programs, and Director of Schwalb Center for Israel, Jewish Studies and the Middle East. He teaches in the areas of international studies, conflict resolution, negotiation and facilitation, sustainable development, social entrepreneurship, and civic leadership.
He received his Ph.D. from the School of Public Administration at the University of Nebraska Omaha (UNO). His dissertation research, funded by a fellowship from the U.S. Department of Housing and Urban Development, focused on public-private partnerships. He earned a M.Sc. in Conflict Analysis and Resolution from George Mason University, and a B.A. in Religion from Swarthmore College where he studied ethics and comparative religions.
He has consulted with over 300 organizations from multi-national corporations to small nonprofits, from universities to government agencies, and from start-ups to international foundations. Previous jobs include overseeing grants and advising donors at a community foundation, directing a project to combat hate crimes, managing an ink manufacturing company, investigating complaints in an ombudsman's office, working at a Wall Street law firm, and Congressional Page in the U.S. House of Representatives. Originally from Portland, Oregon, he has presented workshops and consulted in the U.S., South Africa, Vietnam, India, Pakistan, Afghanistan, Sri Lanka, Switzerland, and the U.K.
Dr. McNamara's expertise is in facilitating multi-party stakeholder processes with a growing focus on the intersection between public policy and natural resources management. He has been a scholar-in-residence at the International Water Management Institute in Sri Lanka. As a participant in the 2013 Water Leaders Academy, which trains the next generation of water experts, he focused on citizen engagement in state water policy processes.
Courses Taught
| | |
| --- | --- |
| PSCI 1000 | Introduction to Political Science – Dialogue to Bridge Society's Divides |
| PSCI 2120 | Introduction to Civic Leadership |
| PSCI 2210 | Introduction to International Relations |
| PSCI 4240/8246 | International Conflict Resolution |
| PSCI 4290/8296 | International Development & Sustainability |
| INST 2130 | International Studies |
| BSAD 4000/8340 | Business and Social Action in India (Study Abroad)  |
Research
Dr. McNamara's most recent research is published as a book chapter on water conflict. He has also published in PS:  Political Science & Politics, International Relations and Diplomacy, and Reflections:  A Journal of Writing, Service –Learning and Community Literacy.  He is also the author of a number of other professional papers in political science, philanthropy, nonprofit management, peace studies, urban affairs, criminal justice, collaboration studies, as well as book chapters in conflict resolution, urban-rural affairs, and education.