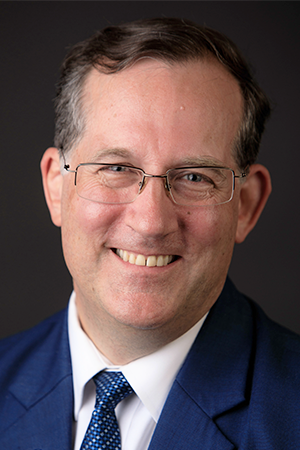 Patrick McNamara, Ph.D.
Instructor, Political Science
Academic Director, BOLD Institute
402.554.2389
---
Additional Information
Office Hours
By appointment.
Background
Patrick McNamara, Ph.D. has worked with universities, corporations, governments, NGOs, and foundations for over 30 years. Dr. McNamara consulted with more than 300 organizations and presented workshops in the US, Afghanistan, India, Israel, Japan, Morocco, Pakistan, South Africa, Sri Lanka, Switzerland, Tajikistan, United Kingdom, and Vietnam.
Leadership Experience
He serves as the Director of International Studies at University of Nebraska at Omaha (UNO) and previously served as Senior International Officer, Director of the Sustained Dialogue Initiative and Facilitator of Omaha World Affairs Council. Other experience includes: overseeing grant programs and advising corporate and family donors at the Omaha Community Foundation which annually gave over $80 million to nonprofits; directing the Omaha Hate Crimes Project, a partnership to fight hate funded by the US Department of Justice; and serving as Executive Vice President for Initiatives of Change-USA, part of an international interfaith NGO "building trust across the world's divides." Patrick gave a TEDxOmaha Talk on Water Conflict, Water Peace.
Peacebuilding Experience
Dr. McNamara teaches peacebuilding, social entrepreneurship and sustainable development. He trains community, corporate and nonprofit leaders in conflict management and negotiation skills. He mediates conflicts at the interpersonal, community, organizational and international levels. Patrick has worked with the US Department of Justice's Community Relations Service mediating community and school conflict in Los Angeles, Ombudsman for the City of Portland designing Police and Citizens Talking (PACT) program, and started a consulting firm resolving internal disputes in churches, synagogues and mosques.
Fulbright Experience
Patrick was a 2011 Fulbright-Nehru Senior Scholar in India conducting research on water conflict, teaching social entrepreneurship and working at a philanthropic consultancy. He served as Fulbright Program Advisor at UNO for three years and still serves on the Fulbright selection and coaching committee. He has sponsored Fulbright Scholars who have come to UNO. He is now on the Fulbright Specialist list.
Primary Investigator and/or Academic Director on Grant Projects
Over $4 million in Southeast Asia: Since 2015, led the Young Southeast Asian Leaders Initiative (YSEALI) with UNO as prime in the second 3-year grant period and Arizona State and Kennesaw State universities as sub-grantees.
Over $3 million in Afghanistan – through UNO's Center for Afghanistan Studies – including: Transboundary Water Cooperation between Afghanistan, Pakistan and Tajikistan; American University of Afghanistan capacity building for business faculty and agri-business; Kabul University and Balkh University for journalism and communication; Kabul Polytechnic University for hydro-engineering; and developing peace curriculum for high schools.
Over $2.5 million in India: Partnership 2020: US-India Higher Education Cooperation which funds 15 US and Indian university collaborations; and Women University Leaders training female vice chancellors, provosts and deans from top universities in India, Bangladesh, Nepal and Sri Lanka.
$500,000 in Pakistan: Pakistan University Linkages Project building capacity of faculty members from Shaheed Benazir Bhutto Women's University in Peshawar, Baluchistan University of Information Technology, Engineering, and Management Sciences in Quetta, and Quaid-i-Azam University in Islamabad.
$100,000 in Balkans: BOLD Initiative (BIH Omladinski Lideri) training Bosnia and Herzegovina young leaders in civic engagement, conflict transformation, and peaceful coexistence.
$50,000 in Central Asia: Central Asia University Partnership Program (UniCEN) in Tajikistan.
Education
Dr. McNamara earned a Ph.D. from the School of Public Administration at UNO. His dissertation research, funded by a fellowship from the US Department of Housing and Urban Development, focused on public-private partnerships and community culture.  He earned a M.Sc. in Conflict Analysis and Resolution from George Mason University with specializations in international and organizational dispute resolution. His B.A. in Religion is from Swarthmore College where he studied ethics and comparative religions
Courses Taught
| | |
| --- | --- |
| PSCI 1000 | Introduction to Political Science – Dialogue to Bridge Society's Divides |
| PSCI 2120 | Introduction to Civic Leadership |
| PSCI 2210 | Introduction to International Relations |
| PSCI 4240/8246 | International Conflict Resolution |
| PSCI 4290/8296 | International Development & Sustainability |
| INST 2130 | International Studies |
| BSAD 4000/8340 | Business and Social Action in India (Study Abroad)  |
Research
Dr. McNamara's most recent research is published as a book chapter on water conflict. He has also published in PS:  Political Science & Politics, International Relations and Diplomacy, and Reflections:  A Journal of Writing, Service –Learning and Community Literacy.  He is also the author of a number of other professional papers in political science, philanthropy, nonprofit management, peace studies, urban affairs, criminal justice, collaboration studies, as well as book chapters in conflict resolution, urban-rural affairs, and education.