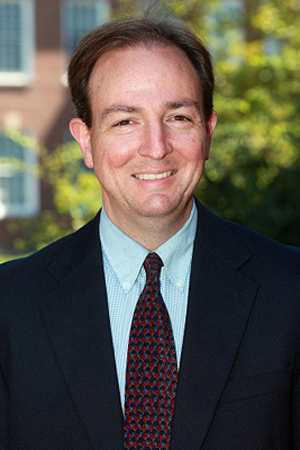 Carson Holloway, Ph.D.
Political Science, Professor and Department Chair
402.554.4862
---
Additional Information
Office Hours
Email to schedule advising appointment or meeting.
Background
Dr. Holloway is a professor of Political Science at the University of Nebraska Omaha (UNO), where he has taught since 2002.
He received a B.A. In political science from the University of Northern Iowa in 1991 and a Ph.D. In political science from Northern Illinois University in 1998.  
In 2005-2006 he was a William E. Simon Visiting Fellow in Religion and Public Life at Princeton University's James Madison Program in American Ideals and Institutions.  
In 2014-2015 he was a Visiting Fellow in American Political Thought in the Heritage Foundation's B. Kenneth Simon Center for Principles and Politics.
Awards
College of Arts and Sciences Excellence in Teaching Award, 2013
College of Arts and Sciences Research and Creative Activity Award, 2017
College of Arts and Sciences Ralph Wardle Diamond Professor, 2018-2021
Courses Taught
PSCI 2310 Introduction to Political Theory
PSCI 4180/8186 Constitutional Law: The Federal System
PSCI 4140/8146 Constitutional Law: Civil Rights
PSCI 4190/8196 Constitutional Law: Civil Liberties
PSCI 4310/8316 Classical Political Theory
PSCI 43208326 Early Modern Political Theory
PSCI 4330/8336 Late Modern Political Theory 
PSCI 8150 Seminar in Constitutional Law
PSCI 8300 Seminar in Political Theory
Research
Dr. Holloway has published several books in political philosophy and political thought.  
These include Hamilton versus Jefferson in the Washington Administration: Completing the Founding or Betraying the Founding? (Cambridge University Press, 2015), The Way of Life: John Paul II and the Challenge of Liberal Modernity (Baylor University Press, 2008), The Right Darwin: Evolution, Religion, and the Future of Democracy (Spence Publishing, 2006), and All Shook Up: Music, Passion, and Politics (Spence Publishing, 2001).  
He is also the co-editor (with Paul R. DeHart) of Reason, Revelation, and the Civic Order: Political Philosophy and the Claims of Faith (Northern Illinois University Press, 2014) and editor of Magnanimity and Statesmanship (Lexington Books, 2008).  
Most recently, he co-edited (with Bradford P. Wilson) the two volume collection The Political Writings of Alexander Hamilton (Cambridge University Press, 2017).  His scholarly articles have appeared in The Review of Politics, Interpretation: A Journal of Political Philosophy, and Perspectives on Political Science.