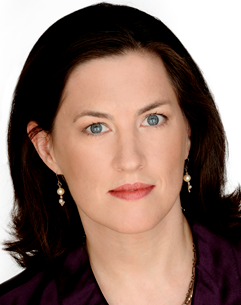 Elizabeth Chalecki, Ph.D.
Director, Sustainability
Associate Professor, Political Science
402.554.3613
---
Additional Information
Office Hours
Email to schedule advising appointment or meeting.
Background
Dr. Chalecki came to the University of Nebraska Omaha (UNO) in August 2014. She earned her Ph.D. in International Relations from the Fletcher School of Law & Diplomacy at Tufts University, and also earned an M.Sc. in Environmental Geography from the University of Toronto.  
She is a Non-Resident Research Fellow at the Stimson Center. Dr. Chalecki recently concluded a fellowship at Goucher College as the Visiting Mellon Scholar for Environmental Studies. She has taught at Boston College, Boston University, California State University-Hayward and the Monterey Institute of International Studies.  
She has also worked for the Pacific Institute, Environment Canada, the U.S. Department of Commerce, and the Brookings Institution. 
Courses Taught
PSCI 1000 Introduction to Political Science
PSCI 2210 Introduction to International Relations
PSCI 3220/8225 International Organizations
PSCI 4270/8276 International Environmental Science and Policy
PSCI 8250 Seminar in International Relations
Research
Dr. Chalecki researches trans-boundary environmental, security, and foreign policy topics such as climate change and security, international environmental policy and the intersection of science and International Relations.
She writes about cool stuff like climate change and Arctic security, environmental terrorism, climate change and international law, public perception of environmental issues and water in outer space.
Recent Publications
Environmental Security: A Guide to the Issues. 2013. Westport, Ct: Praeger Security International.
"More Maple Leaf, Less CO2: Canada and a Global Geo-Engineering Regime" (with Lisa L. Ferrari) Canadian Foreign Policy Journal. Vol. 18, No. 1, 2012, pp. 120-132.
"Knowledge in Sheep's Clothing: How Science Informs American Diplomacy" Diplomacy and Statecraft. Vol. 19, No. 1, 2008, pp. 1-19.
"He Who Would Rule: Climate Change in the Arctic and its Implications for U.S. National Security" Journal of Public & International Affairs. Vol. 18, Spring 2007, pp. 204-222.
"Cloudy with a Chance of War: Water Resources as a Driver of Security" Praxis. Vol. XXI, 2006, pp. 129-136.
"A New Vigilance: Identifying and Reducing the Risks of Environmental Terrorism" Global Environmental Politics. Vol. 2, No. 1., February 2002, pp. 46-64.