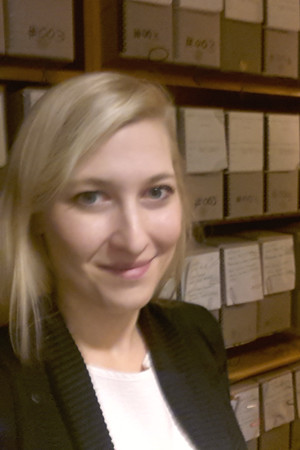 Danielle Battisti, PhD
Department Chair
Associate Professor
U.S. Immigration & Ethnic History, U.S. Foreign Relations, Modern America
---
email:
office:
office phone:
Additional Information
Education
Ph.D., SUNY-Buffalo
B.A., Colgate University
Background
Dr. Danielle Battisti is an associate professor of History at the University of Nebraska at Omaha where she specializes in immigration and ethnic history.  Her book, "Whom We Shall Welcome: Italian Americans and Immigration Reform" (Fordham University Press, 2019) examines both the liberal and conservative elements of Italian American efforts to influence American immigration policies in the 1950s and 1960s. It was awarded the Immigration and Ethnic History Society's best first book award for 2019. Dr. Battisti is currently engaged in two new research projects. The first seeks to address gaps in political discourse, the academy, and popular memory about the history of illegal or undocumented migration to the United States by looking at unauthorized Italian immigration from the 1920s to 1950s and the immigration laws that largely facilitated Euro-Americans' efforts to adjust their status from "illegal alien" to "legal permanent resident."  Her other new research examines American involvement in the creation and operations of the Intergovernmental Committee for European Migration, a postwar NGO created in 1952 and charged with resettling European Displaced Persons to the Americas and Oceania. 
Dr. Battisti has also published articles and chapters in The Journal of American Ethnic History, The Italian American Review, Making Italian America, Consumer Culture and the Production of Ethnic Identities (Fordham University Press, 2014), and Ethnic Families in America (Prentice Hall, 2011).
Frequently Taught Courses
American Immigration and Ethnic History (HIST 4460/8466)
American Society and Politics in the Cold War (HIST 4910/8916)
The U.S. Since 1932 (HIST 4280/4286)
The U.S. in the World (HIST 4910/8916)
American Immigration Laws and Policies (Graduate Seminar HIST 9100)
United States History since 1865 (HIST 1120)