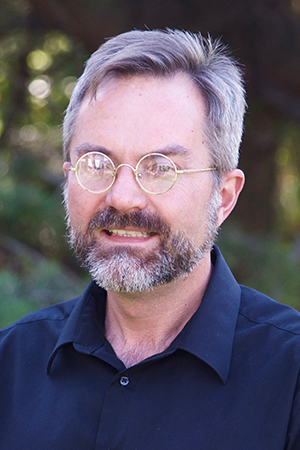 Dr. Mark Alan Schoenbeck
Biology, Associate Professor
---
email:
office:
AH  211A
office phone:
department phone:
lab room:
AH138
fax:
402.554.3532
note:
This profile is pulling in data from Digital Measures. Postings on personal websites or social media do not indicate that the individual is speaking on behalf of UNO.
General Information
Biography
I earned my BS (1991) in agronomy at the University of Missouri, Columbia, and my PhD (1997) in the Plant Biological Science program at the University of Minnesota, Twin Cities.
Teaching Interests
Plant Physiology, Biology I (for biology majors), Principles of Biology (for non-majors), Molecular Biology of the Cell, molecular research strategies and methods, science writing
Research Interests
Regulation of nitrogen metabolism in autotrophic and parasitic plants. Impact of environmental factors and development on plant morphology and metabolism.