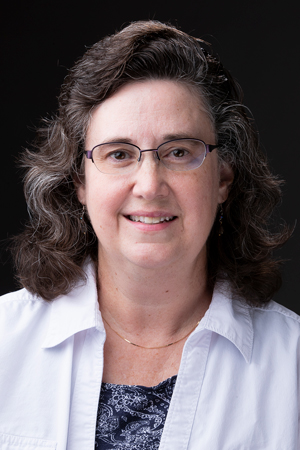 Karen Murch-Shafer, PhD
Lecturer, Biology
Faculty Fellow, Exploratory Studies
---
email:
office:
office phone:
Additional Information
Teaching Fields
Human Anatomy & Physiology
Genetics
Biology I
Research Interests
My research interests primarily center on the study of Apis mellifera (the European honeybee) and native bees. 
Current projects investigate identifying genetic honeybee strains that are best able to fight off ecological threats, such as infestations of the Varroa destructor mite and wax moths. 
I'm also interested in providing undergraduate students with small research projects that get them excited about asking scientific questions, and designing and executing approaches to answer those questions. 
Recent projects include identifying methods for small scale fungal propagation, and the development of new techniques to investigate tooth decay. 
Best pedagogical practices for teaching science are also an interest.
Other Activities
I am also the manager of the UNO Apiary & advisor for the Pre-Physical Therapy Club.