Faculty & Staff Directory
Donald Rowen, PhD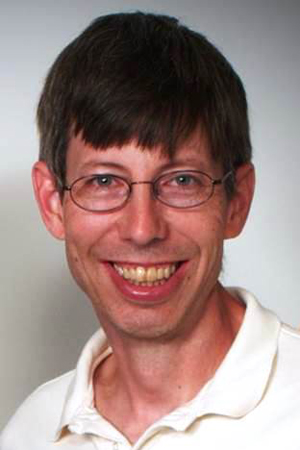 Associate Professor
402.554.2143
Office: Allwine Hall 114J
Lab: Allwine Hall 133
Email: drowen@unomaha.edu
Teaching Fields
microbiology, molecular biology, biochemistry and principles of biology
Research Interests
My research focuses on microbial pathogenesis or how microbes cause disease.  I have conducted studies of several different aspects on pathogenesis by bacteria.  Currently the main focus of my lab is investigating how the bacterium Pseudomonas aeruginosa is able to secrete toxins via a Type III secretion system directly into cells of the host it is infecting.  A Type III secretion system is used by many bacterial pathogens such as Salmonella to secrete toxins into cells of the host they are infecting.  We are investigating why some toxins require an accessory protein called a chaperone for secretion to occur.  My lab is also studying the regulation of the production of the exopolysaccharide alginate by P. aeruginosa.  Production of alginate contributes to the ability of Pseudomonas to cause chronic lung infections in cystic fibrosis patients.  We have been working to identify the factors that regulate alginate production and to characterize their role.  I am also interested in developing new ways to treat infections and in testing the effectiveness of new antimicrobial drugs or chemicals.
Our Campus. Otherwise Known as Omaha.
The University of Nebraska does not discriminate based on race, color, ethnicity, national origin, sex, pregnancy, sexual orientation, gender identity, religion, disability, age, genetic information, veteran status, marital status, and/or political affiliation in its programs, activities, or employment. Learn more about Equity, Access and Diversity.
scroll to top of page