Faculty & Staff Directory
Carol Engelman, PhD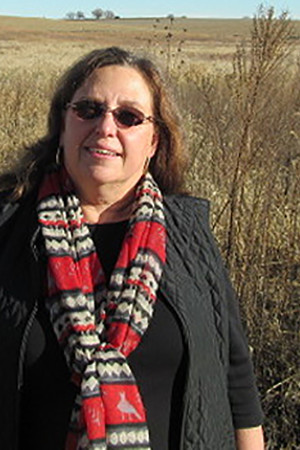 STEM Learning Instructor Glacier Creek
402.212-8047
Office: Allwine Hall 212
Glacier Creek
Email: cengelmann@unomaha.edu
Teaching Fields
Carol Engelmann serves as UNO's Hubbard STEM Learning Instructor to educate future and current educators at the Glacier Creek Preserve in STEM topics, including environmental studies, geology, geography and biology. Dr. Engelmann is based at UNO's Glacier Creek Preserve.  Dr. Engelmann designs and teaches, at both the undergraduate and graduate level, new inquiry-based content courses for educators at Glacier Creek. The Glacier Creek Preserve, managed by UNO's Biology Department, provides the opportunity to engage educators in field based courses which encourage these educators to bring their students to learn in the prairie. Engelmann's STEM courses are offered through multiple departments and expands UNO's efforts to develop STEM education programs using the Glacier Creek Preserve as an instructional venue. 
Research Interests
Dr. Engelmann's research interests include determining the impact of field-based courses, along with teaching educators the proper science protocols for collecting and analyzing data, on pre-service and in-service teachers. Engelmann teaches field-based courses at the Glacier Creek Preserve, measures the impact they have on the understanding of STEM and important STEM science content. In addition, Engelmann is investigating what changes occur, if any, in the attitudes toward teaching STEM as well as the confidence of pre-service elementary teachers to feel prepared to teach STEM subjects in their classrooms.  
Engelmann has partnered with NASA's Global Learning & Observations to Benefit the Environment (GLOBE) program. She created the STEM Education at Glacier Creek Preserve GLOBE Partnership and will investigate if there is a change in student attitudes and learning within STEM learning when the teachers, trained at the Glacier Creek Preserve, implement the GLOBE data collection protocols with their students both at their schools and at the Glacier Creek Preserve.  
Our Campus. Otherwise Known as Omaha.
The University of Nebraska does not discriminate based on race, color, ethnicity, national origin, sex, pregnancy, sexual orientation, gender identity, religion, disability, age, genetic information, veteran status, marital status, and/or political affiliation in its programs, activities, or employment. Learn more about Equity, Access and Diversity.
scroll to top of page