For An Education That Can Take You Everywhere
Why should you pursue a Liberal Arts education at UNO? Because the things you learn here, can lead to a future filled with possibilities out there.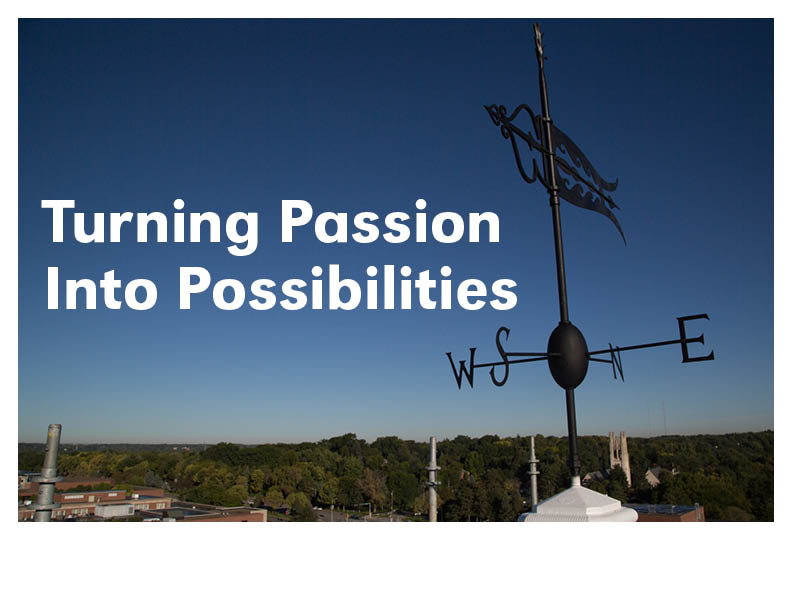 In the College of Arts & Sciences, we'll give you the personal attention you need to be a critical and ethical thinker, creative problem solver and clear communicator. We'll prepare you for an extraordinary future by asking big questions, doing research that matters and interacting with our global community.
So what are you waiting for? Whether you're an undergraduate or graduate student, we believe that you can find your passion in the College of Arts & Sciences.
---
Humanities - What are the Humanities?
English - an exploration of the human experience through the written word
Foreign Languages & Literature - the study of foreign languages and cultures
History - the study of past events, particularly in human affairs
Philosophy - the study of the fundamental nature of reality, knowledge, and values
Religious Studies - the interdisciplinary, academic study of religious beliefs, behaviors, and institutions
---
Natural & Physical Sciences - What are the Natural & Physical Sciences?
Biology - the study of living organisms
Bioinformatics - the science of collecting and analyzing complex biological data such as genetic codes
Molecular & Biomedical Biology - the study of biological processes for industrial and medical purposes
Chemistry - the study of substances and the interactions between different types of matter
Geology - the study of the earth's physical structure and substance, its history, and the processes that act on it
Mathematics - the study of quantity, structure, space, and change
Physics - the study of matter, energy and the interaction between them
---
Social Sciences - What are the Social Sciences?
Black Studies - interdisciplinary study of the history, culture, and politics of Black Americans
Geography - the study of Earth's landscapes, peoples, places and environments
Political Science - the study of systems of government and the analysis of political activity and behavior
Psychology - the study of how humans think, feel, and behave
Sociology & Anthropology - the scientific study of social life
---
Interdisciplinary Studies - What are Interdisciplinary Studies?
Environmental Sciences - the interdisciplinary study of human interaction with the environment
Latino/Latin American Studies - interdisciplinary study of the history, culture, and politics Latino/Latin Americans
Native American Studies - interdisciplinary study of the history, culture, and politics of Native Americans
Neuroscience - the study of the structure and function of the brain
Women's & Gender Studies - the interdisciplinary study of the roles, experiences, and achievements of women in society