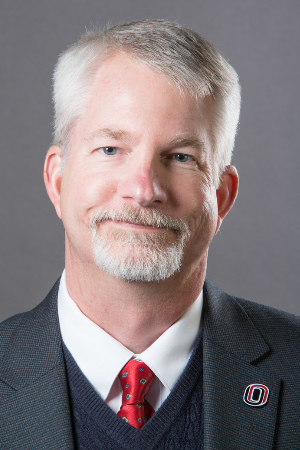 Additional Information
About David Richards
David Richards was appointed as the dean of Library Services in 2016.
Prior to UNO, Richards served as the head of Special Collections and Archives at Missouri State University from 1997 to 2015. While at Missouri State, he also taught several courses as an associate professor. Richards also was a special collections librarian at the University of Southern Mississippi, Hattiesburg, and an archivist in Baton Rouge, Louisiana, and Springfield, Illinois.  
Richards earned his Bachelor of Arts in history from Western Illinois University and a Master of Arts in European history at Western Illinois. He also earned a Master of Library and Information Sciences degree from Louisiana State University.