Chancellor Joanne Li, Ph.D.
At the University of Nebraska at Omaha, we believe that inspired lifelong learners can change the world. We drive innovation, foster collaboration, and lead all urban institutions in the discovery of knowledge in cutting-edge fields that make a difference. UNO is much more than a university – it's a grassroots movement of people who want to move our community and our state forward. It's a movement I am proud to be a part of.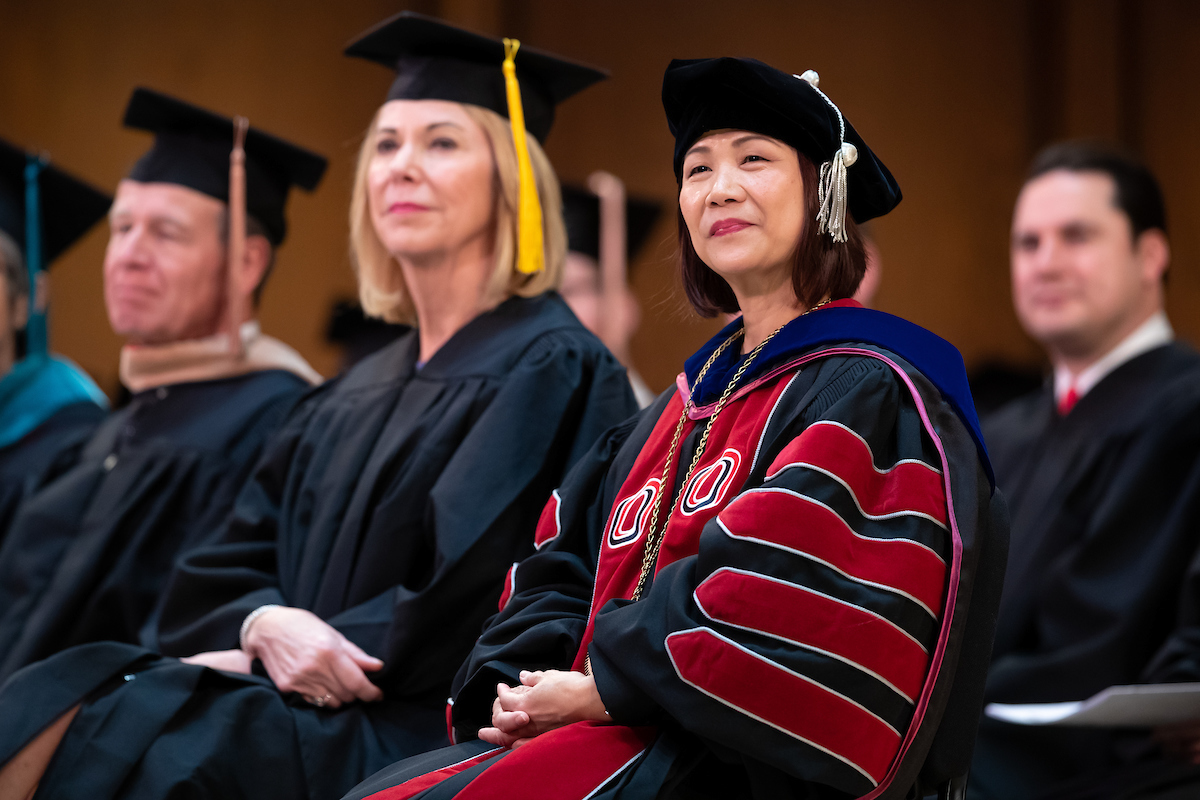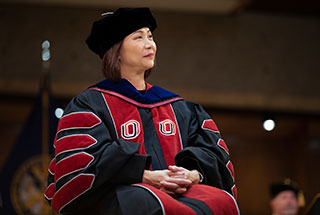 About the Chancellor
A first-generation college student who went on to graduate summa cum laude, Li brings 15 years of progressive leadership experience in higher education, with a demonstrated record of advancing student access and success, diversity and inclusion, academic excellence, and community and donor engagement.
Leadership Team
The UNO leadership team is dedicated to student-centered leadership and proud to work with distinguished faculty drawn from the nation's leading graduate institutions.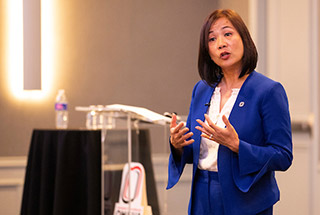 Impact Statement
The University of Nebraska Omaha prioritizes the betterment of our local community, region, and country. By developing new technologies, establishing new connections, and driving change, the UNO impact can be felt worldwide.