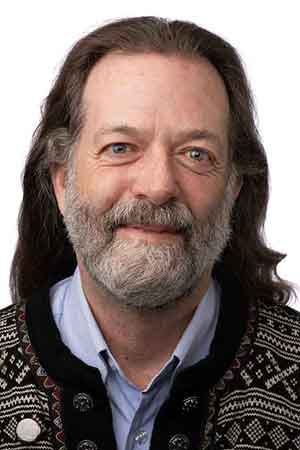 Additional Information
About A.T. Miller
A.T. Miller is UNO's Chief Diversity Officer. They previously served as the first Vice President and Chief Diversity Officer at Central Michigan University (CMU).  
Prior to CMU, they served Cornell University as Associate Vice Provost for Academic Diversity for seven years. In that position they were responsible for the Office of Academic Diversity Initiatives, the Center for Teaching Excellence, the Cornell Intergroup Dialogue Project, the Learning Strategies Center, and the Office of Internal Transfer and Concurrent Degrees. They also were part of a team of five executives who managed Cornell's overall approach to diversity and inclusion through the University Diversity Council.  A.T. currently serves on the board of the Coalition on Diversity and Equity (CODE) for the Omaha Chamber as well as on the Board of OutNebraska.
Miller served as Faculty Director of the Center for Global and Intercultural Study and Coordinator of Multicultural Teaching and Learning at the University of Michigan and Director of Africana Studies at Union College. They conducted their Ph.D. research in American Civilization in the Center for the Study of Black Literature and Culture and the Population Studies Center at the University of Pennsylvania.  Their latest collaborative book, The Scholar As Human was released in 2021 from Cornell University Press.
They are a member of the history faculty at UNO, and also a musician, performing as half of the folk duo, "Bridgewater." 
For eight years they headed a rural high school in Kenya, East Africa, near the Uganda border, and worked for the National Music Festivals of Kenya for 10 years. They had been living with their husband (the other half of the folk duo) on an organic farm in Scipio, New York, in the Finger Lakes region of New York . Their dog, Henry Wadsworth Longfellow II is learning to enjoy city life!