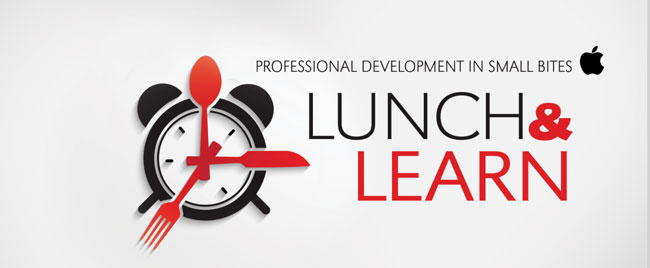 Check back here for new schedule of topics!
Business experts discuss current trends for improving performance and productivity in these thoughtful mini-seminars. Get a lot of learning with a small investment. Have a suggestion for future Lunch & Learns? Email your topic to us!
When: 12 P.M. - 1 P.M.
Where: UNO's College of Business Administration, 6708 Pine Street 
Fee: $15 each session, includes lunch, register for each event
---
November 2 |  Register
9 Best Practices for Effective Leaders 
There is no truth to the expression "leaders are born, not made." Each person has leadership potential— whether they choose to work on it is their decision. Explore behaviors that will take you further on the road to becoming a better leader
Presented by: Beth Giesbrecht
---
November 9 |  Register
Attracting Millennials to Your Workplace
Socially conscious millennials will soon make up 50% of the workforce. This generation grew up measuring their environmental footprint. Find how to attract this talent pool to your company through a positive environmental message without greenwashing. Presented by Rick Yoder
---
December 14 |  Register
Winning Over your Email In-Box
Are you drowning in emails? Does it take you over one minute to find an important email? We'll look into how to stem the tide through quick tips and techniques to master electronic mail before it masters you. Presented by Beth Giesbrecht
---
January 25 | Register
Coach or Mentor—What's the Difference?
The terms mentoring and coaching are often used interchangeably in professional development and it's misleading. While similar in objectives, each involves very different disciplines.
Presented by Ann Gillaspie
Our Campus. Otherwise Known as Omaha.
The University of Nebraska does not discriminate based on race, color, ethnicity, national origin, sex, pregnancy, sexual orientation, gender identity, religion, disability, age, genetic information, veteran status, marital status, and/or political affiliation in its programs, activities, or employment. Learn more about Equity, Access and Diversity.
scroll to top of page