Next Level Lean Certificate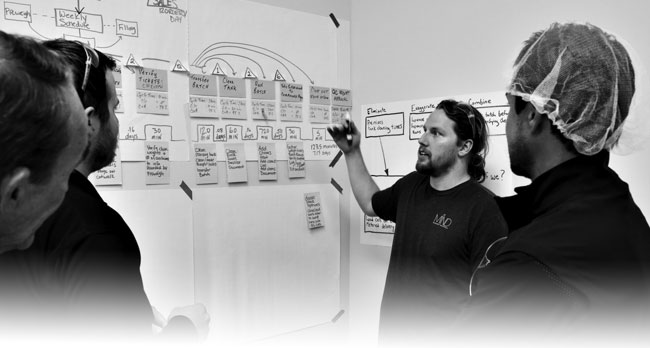 The Certificate in Next Level Lean (NLL) builds on the Lean Enterprise Certificate program to provide more in-depth exploration of the principles and techniques of Lean. NLL offers your organization a continuation of the Lean framework for driving out costs, reducing lead times, improving flexibility and eliminating non-value adding activities.
Practical Application
Participants will delve more deeply in learning about the data required as well as developing a system of change management based upon the workshop concept.
In the first day of each workshop, participants will cover the course topic in significant depth and review a case study. Participants will be assigned homework to gather data at their workplace relating to the subject. In the second day, participants will learn how to interpret this data and how to develop an implementation plan for improvement at their company.
Who Benefits
Recommended for anyone who has participated in the Lean Enterprise Certificate program, Next Level Lean will also benefit those individuals engaged in leading transformation—including facilitators, lean trainers, engineers or team leaders.
Registration & Cost
$1,795 includes all required workshops for each participant. A new certificate program is offered approximately every six months.
Facilitators
Beth Giesbrecht, PMP, COI; Chris Schultz, BA; Marti Kostecki, MBA; Ralph Lassiter, DMin, MS, SPHR
Required Courses
Transformational Leadership in the Lean Culture
Advanced Problem Solving
Understanding the Financial Benefits of Lean
Process Mapping for Business Improvement
For more information contact Kim Harter at 402.554.4095 or email kkharter@unomaha.edu