N-SIGHTS: 2023 Terrorism Outlook
"In 2023, much of the U.S. prevention and counterterrorism workforce will be expected to do more with less as they hold the line against a low-resolution, but high-impact threat," writes NCITE's Austin Doctor.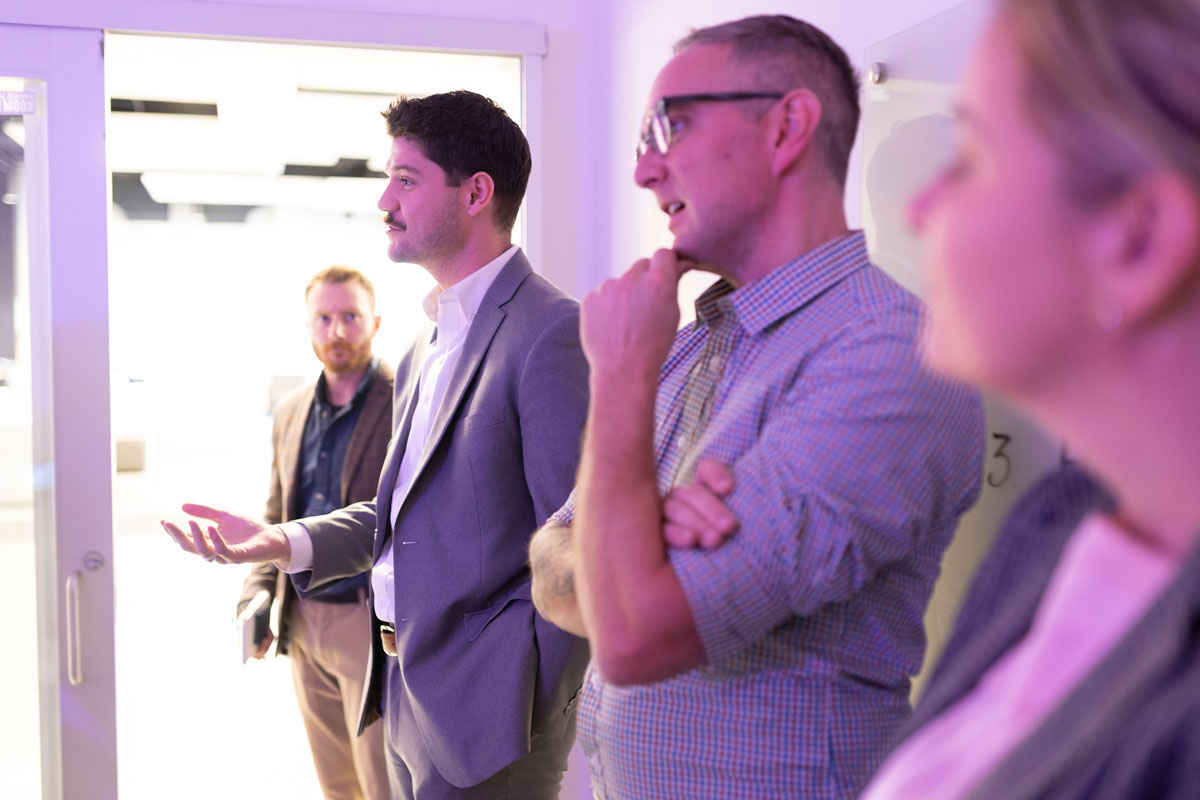 By Austin Doctor
Director of Counterterrorism Research Initiatives
Counterterrorism – as a mission, practice, and field of study – is at an inflection point.
On the one hand, the U.S. faces a uniquely persistent, varied, and diffuse terrorism threat. On the other, entrenched peer competition, the escalating demands of the war in Ukraine, and other national security demands mean that the resources and political attention available to combat terrorist activity are strained. In short, in 2023, much of the U.S. prevention and counterterrorism workforce will be expected to do more with less as they hold the line against a low-resolution, but high-impact threat.
The terrorism threat feels more amorphous than usual. But, a close look at the terrorism landscape reveals dynamic changes in the character of this threat and suggests key markers to watch in the year ahead.
Four trends characterize the dynamic terrorism threat environment we see at home and abroad. These pertain to today's radicalized individuals and groups and the means they have at their disposal to create harm and disruption.
1. The terrorism milieu is fragmented and diverse.
Despite sustained leadership losses, the global Salafi-jihadist enterprise remains resilient, even expanding in global regions such as sub-Saharan Africa. Al-Qaeda and the Islamic State, while on the ropes, still maintain some capability of striking the U.S. homeland as well as its interests abroad.
Yet, the greatest likelihood of an attack in the United States likely comes from within.
Today's domestic violent extremists and homegrown violent extremists showcase significant diversity in their ideological agendas, espoused grievances, tactics and procedures, and general relationship to the status quo. Complicating this further, terrorist acts are increasingly conducted by seemingly lone actors, rather than agents acting on the behest of a hierarchically-defined organization. More work is needed to understand where old frameworks offer leverage over this problem set, and where new tools are needed.
2. The once-sharp boundary between domestic and international terrorism is blurring.
The partial blending of these operational environments is most evident in the surge of foreign fighter activity, persistence of homegrown violent extremism, engagement of U.S.-based domestic violent extremists with transnational networks, and the cross-border diffusion of terrorist tactics. Many of today's violent extremists are more agnostic to geopolitical borders because their demands and/or perceived grievances extend beyond a single polity. Meanwhile, they operate in environments protected by governments with clear legal authorities and distinct security measures that tend to be confined to those borders. Malign actors can thrive in the murky spaces – both physical and online – in between. As this becomes the norm, vigilance at home and cooperation with partners abroad is paramount.
3. Violent extremists in the United States threaten an expanding target surface.
The past few years saw plans and operations against the power grid, supermarkets, universities, sporting venues, places of worship, and other crowded spaces. Minority groups, including the LGBTQ+ and Jewish communities, have been targeted nationwide.
Simultaneously, we're seeing an alarming trend in the increased threat of violence against state officials and law enforcement. In other words, while the set of actors responsible for perpetuating terrorism is becoming more varied, so is the assortment of common targets. This presents a credible challenge to existing systems designed to deter, prevent, detect, and defeat terrorist activities.
4. There is a growing risk of malign use of emerging technologies.
Drones, the Internet of Things, artificial intelligence, the metaverse, and cryptocurrencies, for example, are all exciting advancements. However, these also may offer actors with ill intent new opportunities and capabilities to create harm and disruption. Because these technologies are still emergent, the threats they present can be harder to understand, forecast, detect, and mitigate. A future-oriented, robust assessment of which emerging technologies possess the greatest threat potential is critical.
Looking ahead
Earlier this month, National Counterterrorism Center Director Christy Abizaid (rightly) described the terrorism threat landscape as "diverse, geographically dispersed, and highly unpredictable." This carries sobering implications for counterterrorism analysts and practitioners, who must identify and prioritize terrorism-related risks and efficiently allocate limited resources to assess and address these.
This isn't your uncle's War on Terror. Whoever innovates and adapts to this evolving landscape first will call the shots. In this kind of environment, there is no silver bullet. Rather, resilience and security will be best bolstered through cross-discipline academic inquiry and the creative tools and solutions that can result.
At NCITE, this understanding fundamentally shapes how we design and develop our analytic projects, technological tools, and training programs. We aim to provide actionable solutions to complex challenges built on a rigorous, interdisciplinary scientific method. It is a privilege to support the counterterrorism workforce as a partner in mitigating today's enduring threats and preparing for those emerging on the horizon.