The Goodrich Scholarship Program believes in active community engagement. Whether through fundraising for community non-profits, volunteering, service learning projects, rural initiatives or global engagement, these experiences matter to Goodrichers.
GO!
The Goodrich student organization called GO! has raised money for many non-profit organizations, including Make-A-Wish, Big Brothers/Big Sisters of the Midlands, Special Olympics, American Cancer Society and the Haiti Relief Fund. The students work on leadership skills, have fun and reach out to the community to give back. The students also volunteer as ambassadors on-campus for non-profit organizations like Partnership 4 Kids and off-campus for EducationQuest.
Rural Initiatives
Goodrich offers a place-based service learning class that takes students to significant sites throughout Nebraska to discuss an artist's work in its historic setting where they also serve the community in partnership with local agencies. The course aims to present rural places as cultural destinations, communities that produce art and artists every bit as important, insightful and original as those found anywhere else in the world.
Learn more about Rural Initiatives
Service Learning
Working with the Service Learning Academy, the Goodrich Scholarship Program promotes experiential learning in many of its classes. Whether it's aquaponics, food production, oral histories, or a reading and writing book club, many opportunities exist for engaging Goodrichers with the community.
Learn more about Service Learning
Global Engagement
Our faculty share a commitment to diversity and global engagement, including Study Abroad, international faculty research collaboration, language and cultural translations. These faculty connections benefit students both inside and outside class.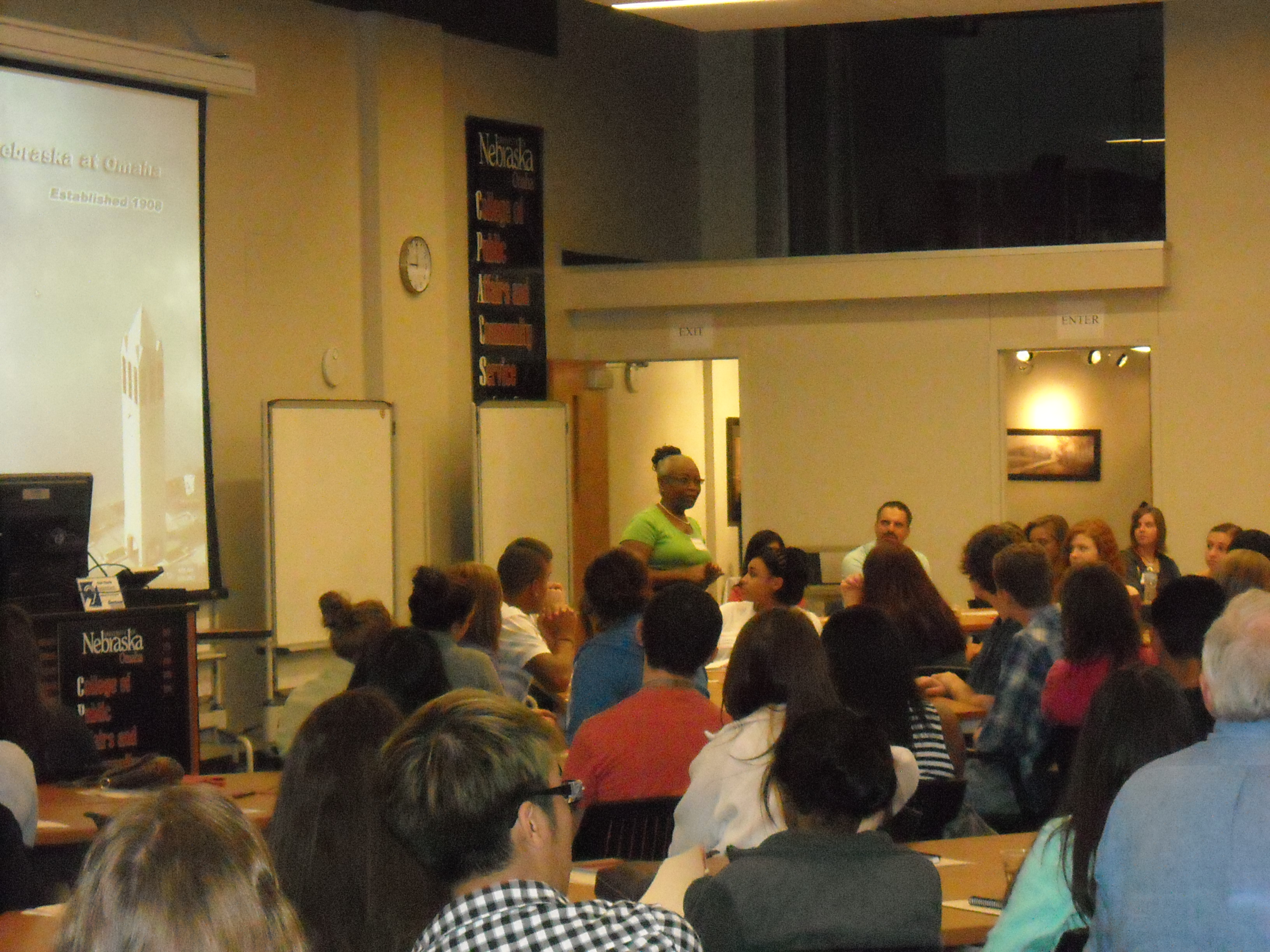 Pamela Smith, Ph.D., Professor Emeritus, a Yoruba language expert, sharing her experiences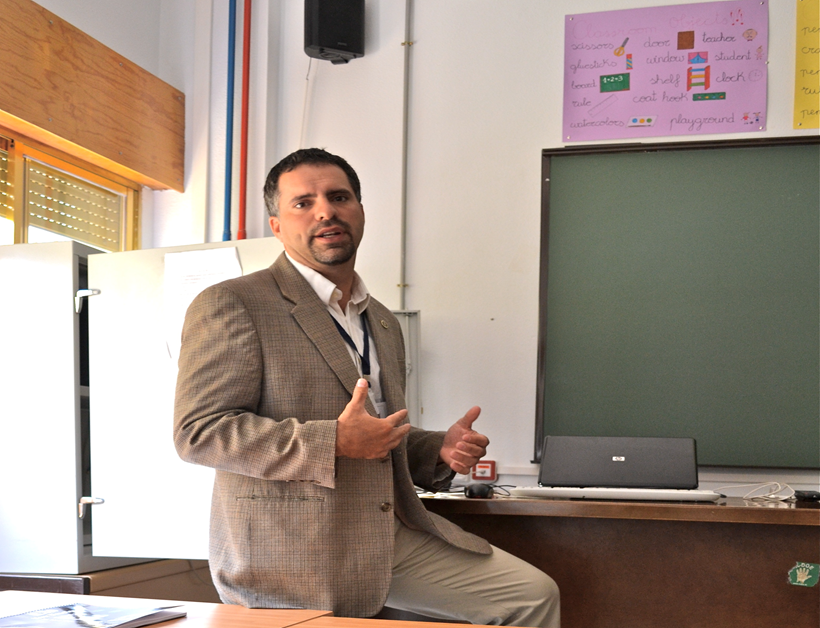 Troy Romero, Ph.D., presenting in Grenada, Spain