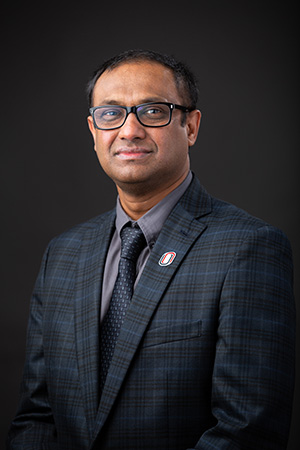 Sachin Pawaskar, Ph.D.
Senior Research Technology Fellow
Information Systems and Quantitative Analysis
---
email:
office:
PKI  277C
office phone:
personal website:
digital commons:
note:
This profile is pulling in data from Digital Measures. Postings on personal websites or social media do not indicate that the individual is speaking on behalf of UNO.
General Information
Biography
Dr. Sachin Pawaskar have over 25+ years of experience in the IT industry, both domestic and abroad, which spans a broad spectrum from Programmer to Chief Technology Officer, with key positions in both technical and management career tracks. Dr. Pawaskar has worked with small startups and very large Fortune 500 corporations in several industry verticals such as Telecommunications, Energy, Retail, Transportation and Insurance industries with extensive experience in new product development, architecture & frameworks, quality assurance, software security analysis & risk mitigation and audit compliance in a fast-paced environment.
Teaching Interests
His Teaching Interests are in the following areasBig Data AnalyticsData Visualization - Storytelling with DataInternet of Thing (IoT)Managing and Leveraging Emerging TechnologiesEnterprise Architecture and Systems IntegrationWeb Application DevelopmentFull Stack DevelopmentCloud ComputingBusiness IntelligenceData Structures & AlgorithmsObject Oriented Programming
Research Interests
His research interests include Sustainability, Energy Awareness, Big Data Analytics, Data Visualization, Internet of Things (IoT), Cloud Computing and Forensic Anthropology.
Education
Ph D, University of Nebraska at Omaha, Omaha, NE, Information Technology, Energy Awareness and Sustainability, Scheduling, Graph Theory, Internet of Things (IoT), Big Data Analytics, Data Visualization, and Cloud Computing, 2013
MBA, University of Nebraska at Omaha, Omaha, NE, Economics, International Trade, 2004
MS, University of Nebraska at Omaha, Omaha, NE, Computer Science, Task Scheduling, Heuristics, Parallel Processing, Optimal algorithms, Graph Theory, 2001
Other, Bombay University, Bombay, India, Production Engineering, 1990